Democrats' Health Care Brain Drain
They may own health care as an issue, but all their experts are retiring.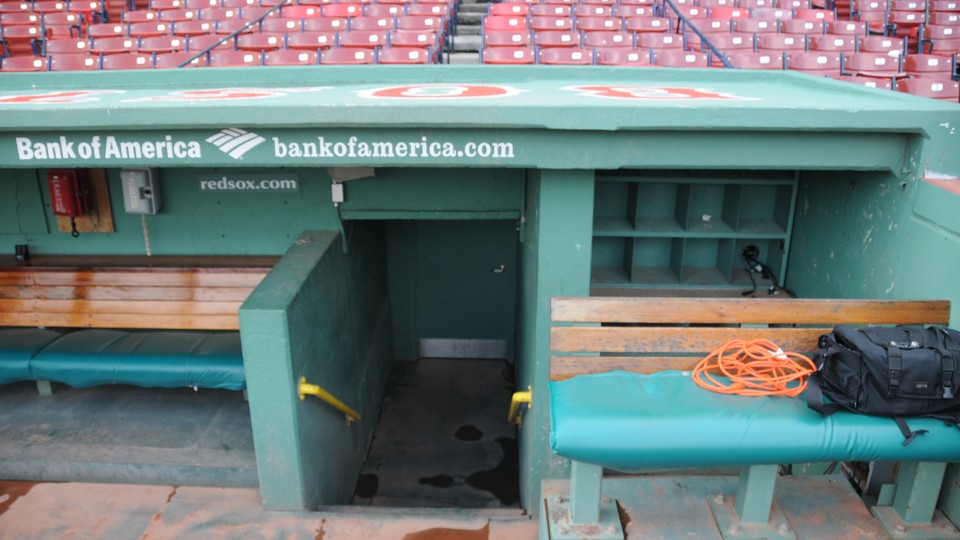 Congressional Democrats began the Obama administration with a deep bench on health care issues — one whose passion and collective experience far outstripped their Republican adversaries. That dynamic has now almost entirely reversed.
Since their razor-thin Affordable Care Act victory, nearly all of the Democratic lawmakers most experienced and most passionate on health care have either left Congress or announced their plan to leave this year.
And that's a problem for Democrats, given that their passage of Obamacare has handed them responsibility for health care for the next decade. Republicans, meanwhile, will take every opportunity to attack the law — and blame any and all of the health care system's problems on it.
Henry Waxman, the California Democrat who shepherded Obamacare through the House Energy and Commerce Committee, became the latest to head for the door Thursday when he announced he wouldn't run again. Including Waxman, four of the five committee chairmen who helped write the law are gone or leaving.
Democratic leaders and committed liberals can and will still defend Obamacare politically, along with the basic idea of universal coverage. But there aren't many Democrats left who — like Waxman and some of his departing Congressional colleagues — are truly invested in the ins and outs of the Affordable Care Act as well as other nitty-gritty health care issues. (Waxman, along with Republican Sen. Orrin Hatch, essentially created the generic-drug industry.)
Take a look at this roster of Democrats who either chaired key committees during the Obamacare debate or were otherwise known for their involvement on health care issues:
SENATE
Edward Kennedy (chaired the Health, Education, Labor, and Pensions Committee; died)
Chris Dodd (ran the HELP Committee while Kennedy was sick, retired)
Tom Harkin (chairs the HELP Committee now; retiring in 2014)
Max Baucus (chaired the Finance Committee during Obamacare markup; principal author of Obamacare; retired to be ambassador to China)
Jay Rockefeller (No. 2 on Finance Committee; advocate for Medicaid; retiring in 2014)
HOUSE
Pete Stark (senior member of Ways and Means Committee; career-long interest in health care; lost reelection in 2012)
George Miller (Pelosi lieutenant; chaired Education and Labor Committee during Obamacare markup; retiring in 2014)
Henry Waxman (chaired Energy and Commerce during Obamacare markup; long career in health issues; retiring in 2014)
Allyson Schwartz (active on Medicare and the health care delivery system; retiring to run for governor of Pennsylvania)
And while Democrats' ranks have diminished, Republicans' have swelled.
There are now 21 members of the House GOP Doctors' Caucus (not all of them are doctors, but they're all health care professionals), and some still practice. Rep. Bill Cassidy, who's challenging Sen. Mary Landrieu, still sees patients — many of them on Medicaid — when he's back in his district, a fact he has emphasized while attacking Landrieu for supporting Obamacare.
The exodus of experienced Democratic lawmakers also means a loss of experienced staffers, health care lobbyists noted. Some experienced health care aides cashed out after Obamacare passed, heading for lucrative lobbying and consulting jobs, and some of those who remained will likely follow suit next year.
Committees and leadership offices still need smart health care aides, as do individual lawmakers, but lobbyists are expecting many of the longtime aides who worked for departing members to head for the exits themselves.
Lobbyists said a handful of Democrats, including Rep. Ron Kind, are carving out a place for themselves in health care policy, and the party's effort to downplay the issue in light of Obamacare's poor polling probably isn't making it a very attractive place for ambitious lawmakers to distinguish themselves.
In terms of elected officials, Sen. Ron Wyden is easily Democrats' most prominent remaining health care wonk. He's taking over the Finance Committee, which has jurisdiction over most federal health care programs, and was already one of the party's leading health care thinkers.
Democratic leaders haven't always loved his ideas — the White House struck a deal with Republicans that axed a Wyden provision from the Affordable Care Act, and he ruffled some feathers by working with Rep. Paul Ryan on a plan to partially privatize Medicare.
But he's undeniably smart, and able to discuss health care off the cuff. And it's not like Democrats have many other options, at least for now.