Debate Over Natural-Gas Exports Flares Up in Senate Hearing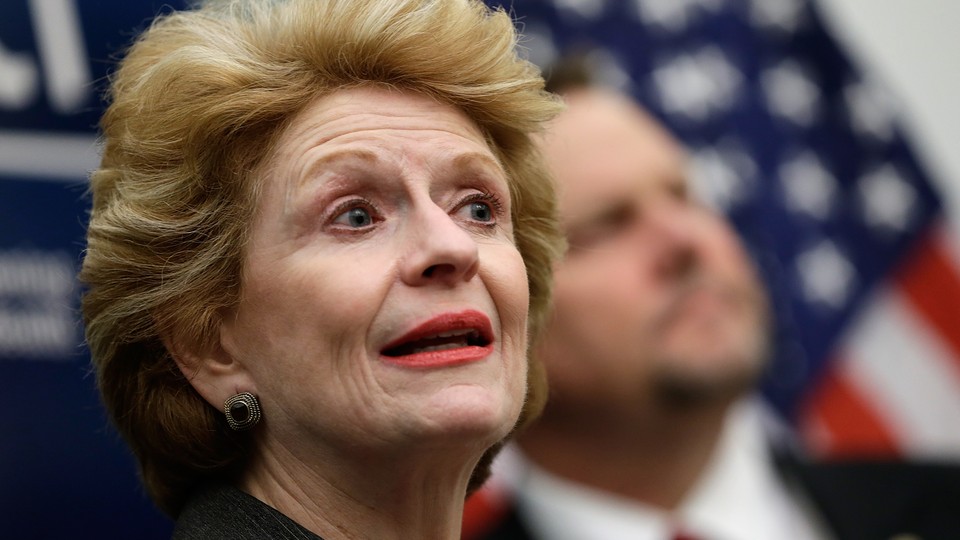 A Senate panel voted to advance a slate of nominations for high-ranking Interior and Energy Department posts on Thursday, despite strong opposition to one of the nominees from Sen. Debbie Stabenow, who voiced concern that the administration is moving too fast in its approval of natural-gas export terminals.
The Michigan senator, whose state is home to chemical-manufacturing giant Dow Chemical, was the only member of the Senate Energy and Natural Resources Committee to vote against the otherwise noncontroversial nomination of Christopher Smith to become assistant secretary for fossil energy at DOE.
"I still am very concerned about Christopher Smith," Stabenow said during the hearing. "I don't believe there's an understanding at DOE of the balance that we need between exporting natural gas and understanding the critical resource we have for improving manufacturing in our country by keeping prices low for consumers and manufacturers."
Critics of expanded exports say that if U.S. natural gas is shipped abroad, it will push up prices domestically. Supporters counter that exports would bolster trade and aid the economy.
Stabenow's concern over what she describes as the administration's fast pace of approvals for new export terminals is strong enough that the senator was weighing a hold on the nominee as of last week.
Sen. John Barrasso, a Wyoming Republican, was quick to counter Stabenow's assertion during the hearing. "It's not that this administration is acting too fast on liquefied natural-gas exports," he said. "This administration is acting too slow."
He added: "In three and a half years, the administration has used its discretion to approve only five applications for liquefied natural gas. Meanwhile the administration is sitting on over 20 pending applications."
Sen. Joe Manchin, a West Virginia Democrat, also defended the nomination.
Addressing Stabenow directly, Manchin said: "You're saying he just wants to throw caution to the wind, I didn't get that at all."
"I interviewed Chris Smith also and I found not that he wanted to turn the spigots loose, but basically he was looking for that balance," Manchin said.
Committee Chairman Ron Wyden, an Oregon Democrat, acknowledged that debate over fossil-fuel exports is heating up and announced that the committee will hold a hearing on crude-oil exports the week after Congress returns from recess. An aide for the committee confirmed that the hearing will take place Jan. 30.
---
Amy Harder contributed to this article