Deal Struck on Final Appropriations Bill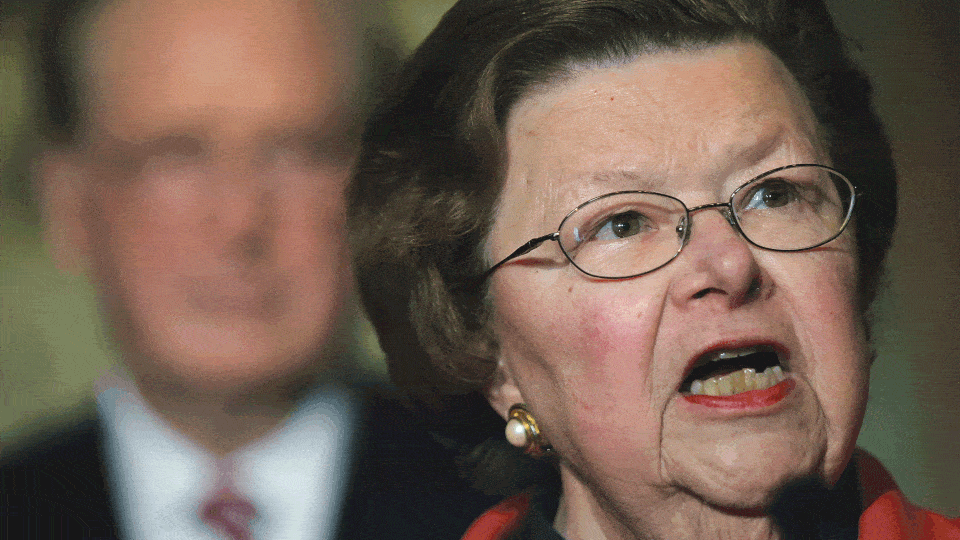 Congressional negotiators have come to an agreement on a 12-part omnibus spending bill that will hit the House floor mid-week and fund the government through the end of September.
"We have a bill," Senate Appropriations Committee Chairwoman Barbara Mikulski, D-Md., told reporters Monday evening.
The omnibus legislation was filed with the House Rules Committee this evening and appeared on the committee's website. The legislation is complete and includes all 12 funding bills, Mikulski said, meaning that initial disagreements have been resolved over funding levels for the departments of Education, Health and Human Services, and other agencies.
The bill sets funding for government agencies through the remainder of fiscal year 2014, which ends Sept. 30, at $1.012 trillion. Each federal agency will now have to subtract spending since Oct. 1 from their topline funding levels before allocating the remaining resources.
The bill does reverse controversial military pension cuts for disabled veterans and provides a fix for cuts to survivors' benefits, leaving the pension changes for other veterans to a larger overhaul that the Senate Armed Services Committee and others will take up later this year.
The bill does not include any new cuts to the Affordable Care Act, Mikulski said Monday. "There's nothing in the bill that knocks Obamacare," she said. "Obamacare lives another day."
Mikulski wouldn't say whether she has any concerns about the final legislation, but said that her focus now is on passage. "We hope it will get a strong vote. The fact is that this is a strong, bipartisan bill and it is a bicameral bill," she said.
With the current legislation funding the government expiring on Wednesday, the House is expected to soon pass a short-term continuing resolution to buy the Senate more time for final passage of the omnibus. The CR is expected to pass both chambers and will set the deadline to prevent a government shutdown for midnight on Saturday.
The House is likely to take up the omnibus on Wednesday, with a cloture vote in the Senate expected as soon as Friday and a final vote expected by Saturday.