Crunch Time on Approps as Negotiations Intensify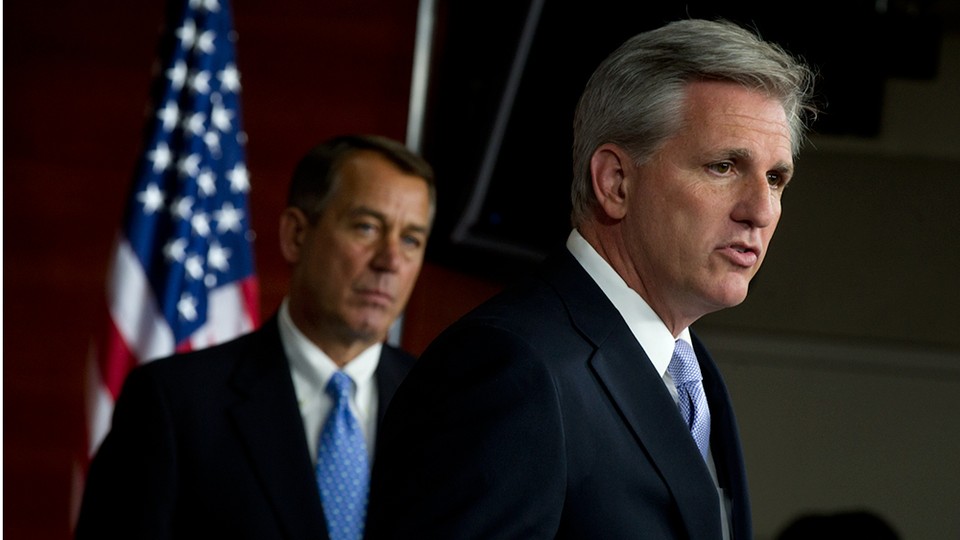 House action on a bill funding the government for the rest of the fiscal year is appearing less likely this week, but appropriators on both sides of the Capitol remain optimistic that an omnibus package can be approved before the current continuing resolution expires next Wednesday.
Members of the two Appropriations Committees have been working frantically to pull together a 12-part omnibus to fund the government through the remainder of fiscal 2014, which ends Sept. 30, ever since Budget Committee chairs Rep. Paul Ryan and Sen. Patty Murray announced a deal setting their top-line spending figure at $1.012 trillion.
But Congress only approved the deal on Dec. 19, giving appropriators less than four weeks to allocate those funds to government agencies and departments. Many Appropriations staffers even spent their Christmases in Washington to get their work done. Typically, an omnibus bill of this size is the product of months of work, not weeks.
Appropriations Committee chairs Rep. Harold Rogers and Sen. Barbara Mikulski hoped to have legislation prepared this week with a possible vote in the House on Thursday or Friday. But, as of Wednesday evening, the two committees had yet to reach a deal and passage this week appears unlikely.
Although both sides are confident they will come to an agreement and avoid another government shutdown, a few issues remain. Republicans are haggling over cuts to funding for the Affordable Care Act, while Democrats continue to push for more money for early-childhood education. And even on the bills that both sides agree upon, members are dealing with dozens of partisan riders that are adding to their workload.
Speaker John Boehner sidestepped a question at a press conference Wednesday about whether the House will take up omnibus legislation before the end of the week, but Majority Whip Kevin McCarthy, standing behind him, shook his head, reflecting the new skepticism that the bill will pass by Friday.
Still, a Senate Democratic staffer with knowledge of the discussions said that good progress is being made, as Mikulski and Rogers work to iron out the final differences on the bill. Mikulski has said that six of the 12 bills are already near completion.
Senate Appropriations ranking member Richard Shelby, R-Ala., has said that the defense spending bill is nearly done and Sen. Roy Blunt, R-Mo., said Wednesday that his work with Sen. Mark Pryor, D-Ark., on the Agriculture, Rural Development, and Food and Drug Administration bill is nearly complete as well.
Rep. Ken Calvert, R-Calif., who chairs the Interior Appropriations Subcommittee, added his bill to that list on Wednesday, saying that despite 30-some riders that he and ranking member Jim Moran, D-Va., are going through, he is confident that they will soon complete their work. "I think we have it pretty much put together," Calvert said, adding that he is hopeful that Mikulski and Rogers will file the omnibus by Friday.
The Senate Democratic staffer said that Mikulski and Rogers could meet that deadline, rolling out their legislation as soon as Friday, but the weekend is also a possibility, pushing a vote to early next week.
One aide for the House Rules Committee said that they have been told to expect legislation for consideration no earlier than Tuesday or Wednesday — the deadline for action to avoid a shutdown. The Rules Committee could consider the legislation Tuesday morning and, given the proximity of the deadline, bring it to the House floor as soon as that afternoon, though Wednesday is more likely, the aide said.
But once the omnibus passes the House, as is expected, it will still have to contend with Senate procedure. If the House votes as late as Tuesday or Wednesday, it is likely that Congress will have to pass a one- or two-day continuing resolution to buy more time for passage. With both chambers scheduled to recess for the Martin Luther King Jr. holiday on Jan. 17, a longer-term CR is unlikely.
Some House members are already discussing putting a short-term CR together, though Boehner spokesman Michael Steel said Wednesday that "at this point we're hopeful there will be an agreement soon enough that [a CR] won't be necessary." Given that the omnibus must originate in the House, Senate negotiators say they are not currently discussing such a measure.