Congress Needs an Outside Expert to Understand the NSA
The newest evidence that the NSA isn't being forthcoming with the lawmakers charged with overseeing it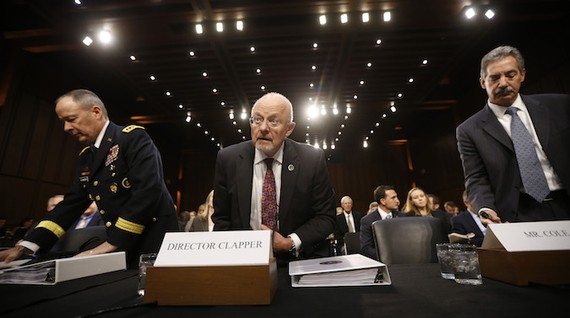 Throughout the NSA leak scandal, the surveillance agency's defenders have insisted its actions are legitimate in part because they're overseen by all three branches of government. The characterization has always been extremely misleading. For example, the secret FISA-court system is often incapable of verifying the truth of what they're told by the NSA, and so many members of Congress were ignorant of how the Patriot Act has been interpreted prior to the last reauthorization; had the ignorant voted the other way, the law wouldn't have been reauthorized as is.
This week we got even further confirmation that the NSA isn't forthcoming enough with Congress to permit legislators to properly do their jobs. The new evidence comes from security technologist Bruce Schneier:
This morning I spent an hour in a closed room with six Members of Congress: Rep. Logfren, Rep. Sensenbrenner, Rep. Scott, Rep. Goodlate, Rep. Thompson, and Rep. Amash. No staffers, no public: just them. Lofgren asked me to brief her and a few Representatives on the NSA. She said that the NSA wasn't forthcoming about their activities, and they wanted me -- as someone with access to the Snowden documents -- to explain to them what the NSA was doing.
Calling the meeting "candid and interesting," he made the point that bears emphasis: "It's extremely freaky that Congress has such a difficult time getting information out of the NSA that they have to ask me. I really want oversight to work better."
Remember this the next time an NSA defender claims that Congress is fully briefed on the activities of the surveillance state: Actual members of Congress are so frustrated with the NSA's lack of helpfulness and candor that they're relying on outside help—and the outside help acquired much of his knowledge from the Snowden leaks.