Congress Looks to Buy a Bit More Time to Work on Spending Bill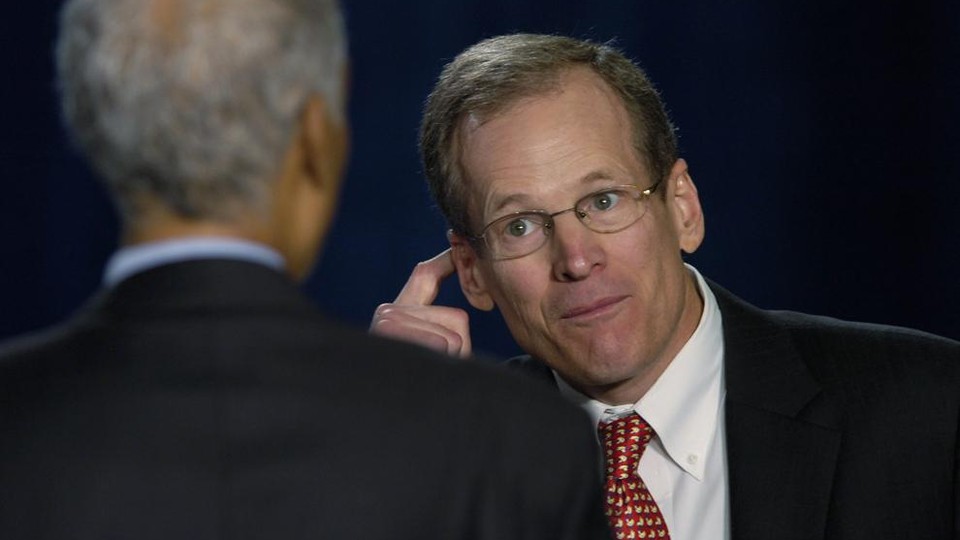 Appropriators continued their work Thursday on the omnibus bill to fund the government through September, but with time running out to pass legislation before current funding expires Wednesday, members say a short-term continuing resolution is increasingly likely.
A vote in the House is expected as late as Tuesday, with lawmakers now acknowledging that they will need to pass a short-term CR to allow more time for both chambers to act on the omnibus.
The two Appropriations Committee chairs, Rep. Harold Rogers and Sen. Barbara Mikulski, did not meet Wednesday or Thursday, but committee members and their staffs will be working through the weekend to negotiate on remaining disagreements. Mikulski's office said that an announcement of a deal Friday is unlikely and that there will probably be a weekend announcement, perhaps as late as Sunday night.
If the omnibus legislation is released over the weekend, a vote in the House would likely not occur until Tuesday, the day before the current CR expires. Given the constraints of Senate procedure, a one- or two-day CR would be necessary to buy more time for final passage.
"I think we'll probably have to have a short-term CR of a couple of days, I hope, so that we can finalize things," Rogers said Thursday.
A Mikulski spokesperson would not specify how many of the 12 bills still need to be negotiated, but Rogers said Wednesday that he believed that eight of them were done or near completion. Those include the Defense, Transportation-Housing and Urban Development, Agriculture-Rural Development, and Interior bills, according to committee members.
The Labor-Health and Human Services bill continues to be a sticking point for both parties. The discussions currently revolve around funding for the Affordable Care Act and contraception, according to several sources. Legislation that would eliminate the pension cuts prescribed in December's budget deal for disabled veterans is also an open issue, according to Rogers's office.
The specifics of the remaining disagreements now before Rogers and Mikulski are being held close to the vest, and members said Thursday that they have been asked not to speak about the negotiations before the omnibus is finalized.
To wit, several lawmakers when asked Thursday about the appropriations bills seemed to have exhausted their thesauruses to find synonyms for "no comment." "All I can tell you is we're working," Rep. Jack Kingston, R-Ga., who heads the Labor-HHS Subcommittee, said Thursday.
When asked a follow-up question, Kingston added: "I'm telling you, all I can say is we're working."
"I've been muzzled," said Rep. Mike Simpson, R-Idaho, who chairs the Energy and Water Development Subcommittee. "I can't say anything. You know how hard that is for me?" he added, laughing, while walking into the House chamber.