College Athletes Get Closer to Unionizing
Members of the Northwestern football team filed papers with the National Labor Relations Board this week to make them official "employees."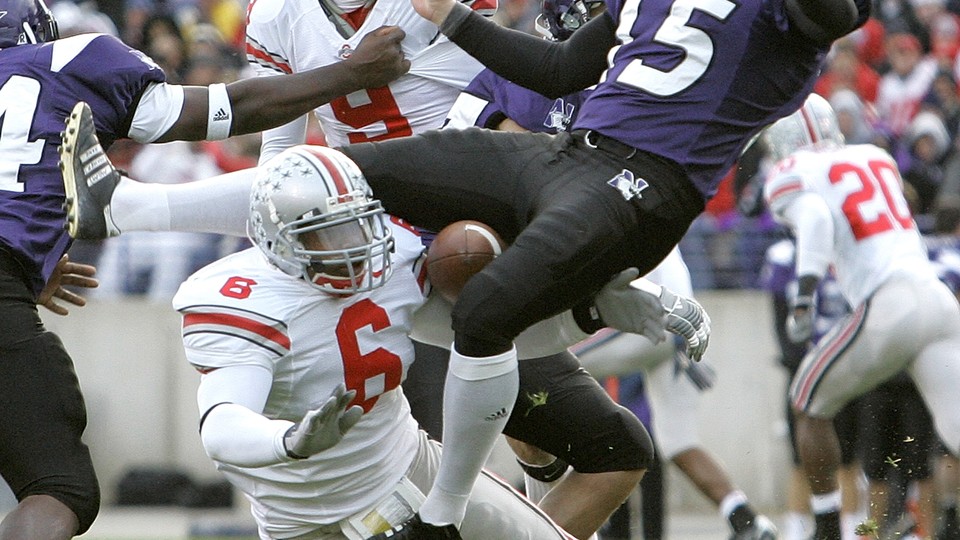 College athletes are not employees of their university. They don't get paid. And more important, they can't unionize.
But that's the reality football players at Northwestern University are contesting after seeking this week to become members of a union in a filing with the National Labor Relations Board.
The athletes wouldn't necessarily get paid, however. The goal behind this latest move is to seek better medical protections and guaranteed scholarships for the cost of college. Currently, scholarships are sometimes rescinded if a student athlete gets injured. By unionizing, the athletes also want to raise money to continue their university education, even after they've exhausted their NCAA eligibility.
Northwestern quarterback Kain Colter is leading the effort by an "overwhelming majority" of the football players to join the College Athletes Players Association — a group that was founded and led by former UCLA linebacker Ramogi Huma. Colter filed papers in Chicago on Monday.
"This is about finally giving college athletes a seat at the table," Huma told ESPN. "Athletes deserve an equal voice when it comes to their physical, academic, and financial protections."
The NCAA will likely oppose the action, which would officially unionize all men's football and basketball players in Division I private universities. This means a court battle that will last for many years to come.
It looks that the state of unions might be stronger for college athletes.