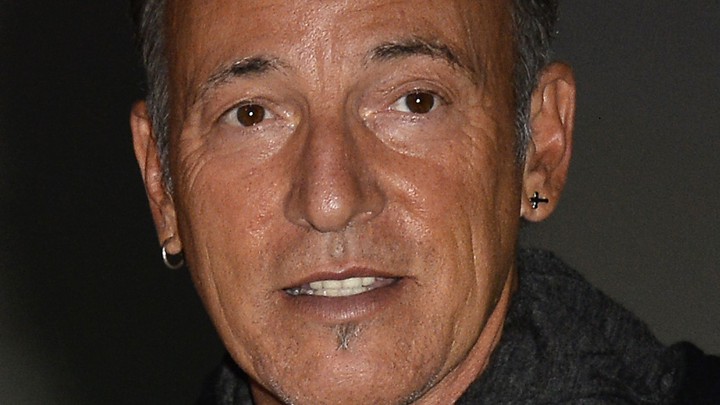 This article is from the archive of our partner

{{thirdPartyEmbed type:youtube id:VKHV0LLvhXM}}
Bruce Springsteen probably wasn't thinking of Fort Lee, N.J., when he sang, "Baby, this town rips the bones from your back" in Born to Run, but New Jersey Gov. Chris Christie probably feels that way right now.
So who better to sing the ails of the Republican governor than his hero, the Boss? That's just what happened on Tuesday night on Late Night With Jimmy Fallon, where Springsteen and Fallon in the rocker's 1975 look — cutoff jean shirts, red bandannas, and a big poof of hair — and sang a parody of Born to Run:
"Until then, you're killing the working man, stuck in Gov. Chris Christie's Fort Lee, New Jersey, traffic jam," the two sang for the chorus.
Christie met his icon in 2012 after superstorm Sandy, and said it was a dream come true. But, for now, it doesn't look like Christie is getting any love from Springsteen.
This article is from the archive of our partner National Journal.
We want to hear what you think about this article. Submit a letter to the editor or write to letters@theatlantic.com.