Canadian Government to White House: End Keystone Pipeline "˜Limbo'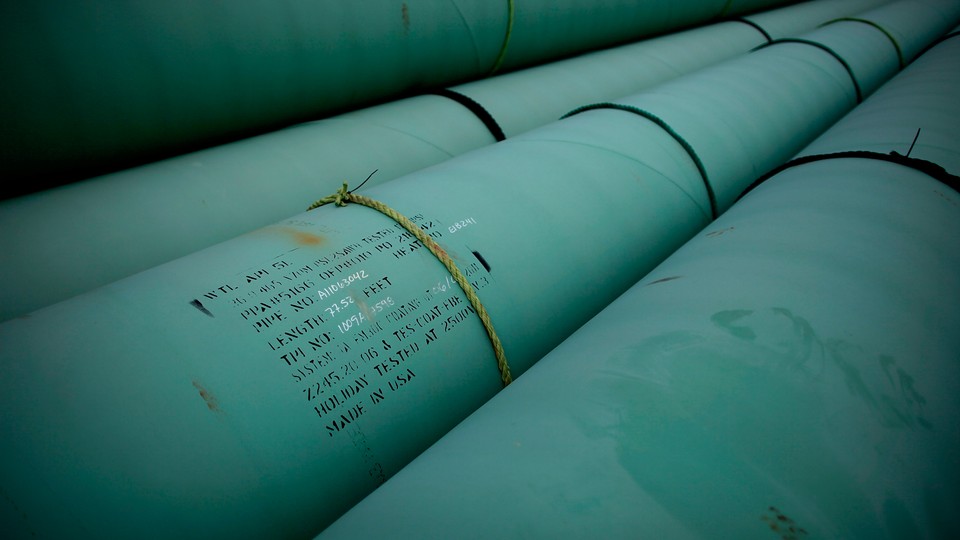 The Canadian government is getting sick of Obama administration dithering over whether to approve the Keystone XL oil-sands pipeline.
Reuters reports on new comments by John Baird, Canada's foreign minister, who spoke to the U.S. Chamber of Commerce Thursday.
Baird said even bad news would be preferable to no news.
"The time for Keystone is now. I'll go further — the time for a decision on Keystone is now, even if it's not the right one. We can't continue in this state of limbo," he said.
Canadian officials have for years lobbied the White House to approve the project, which would bring crude oil from Alberta's oil-sands projects to Gulf Coast refineries.
The State Department is finishing up its latest environmental analysis of the project, but the final decision is expected to come from the West Wing.
Baird told reporters on Capitol Hill Wednesday that he plans to make Keystone a top focus when he meets with U.S. Secretary of State John Kerry on Friday.