Boxer and Whitehouse: Dem Leaders Back New Push on Climate Change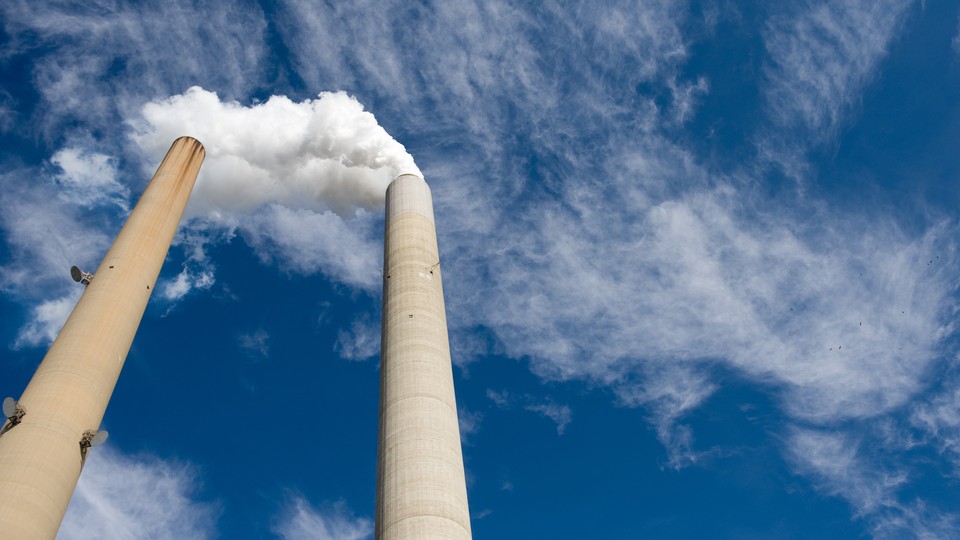 Liberal Senate Democrats who are launching a new effort to seize the political offensive on climate change say they have enthusiastic backing from the chamber's Democratic leadership team.
Senate Environment and Public Works Committee Chairwoman Barbara Boxer and Sen. Sheldon Whitehouse on Thursday announced a new Climate Action Task Force.
Whitehouse told reporters at a briefing that Majority Leader Harry Reid supports their efforts to raise the visibility of the topic.
"I think Harry Reid has really shifted to a more supportive and positive and enthusiastic strategy," the Rhode Island Democrat said. "A lot of the things that we are doing involve getting his blessing, and we have that."
Reid praised the new effort in a statement, citing a "moral obligation" to future generations to address climate change. "I'm pleased that these and other Senators are coming together to bring greater attention to climate change and extreme weather and the need to do something about it," he said.
Whitehouse also said that Sen. Chuck Schumer has agreed to have more climate-related speakers at the regular Thursday meetings of the Democratic Policy and Communications Center, a group the New York Democrat chairs. Al Gore spoke to the group late last year.
Overall, Boxer said the new task force has more than a dozen members and is designed to "wake up Congress to the disturbing realities of climate change."
"The purpose is to use the bully pulpit of our Senate offices to achieve that wake-up call," she said at the briefing. "We believe that climate change is a catastrophe that is unfolding before our eyes, and we want Congress to take off the blindfolds."
She and Whitehouse sketched out several activities the task force will undertake, which include press conferences; bringing more members to the floor to discuss climate change; stepped-up engagement with outside groups that work on the topic; defending against GOP legislation to thwart federal climate-change regulations; and promoting legislation on energy efficiency and alternative fuels.
One overarching goal is to eventually force an opening for major climate legislation, which is currently in a deep freeze in Congress and lacks votes. Boxer and Whitehouse both want to eventually see passage of legislation that sets taxes or fees on carbon emissions.
Whitehouse said there is a "vast and broad array of armies" that understand the danger of climate change and are willing to fight on the topic, but they're confronting a "barricade of special-interest lies around Washington and around Congress."
Whitehouse sees the task force as a way to create political space for putting a price on carbon emissions. "Once that barricade is broken, all sorts of legislation becomes possible, because suddenly Congress has to get real," he said.
Boxer and Whitehouse plan to hold a press conference with members of the task force on Tuesday.
They also say they are engaged with the White House on climate efforts.
The task force is one of several Democratic climate groups in Congress, including the Bicameral Task Force on Climate Change that Whitehouse launched with Rep. Henry Waxman, D-Calif., in early 2013.