Bolstering Education, to a Degree
In the White House and on Capitol Hill, the president spurs action intended to get colleges to focus on diversifying student bodies andproducing more grads from the ranks of the low income and minorities.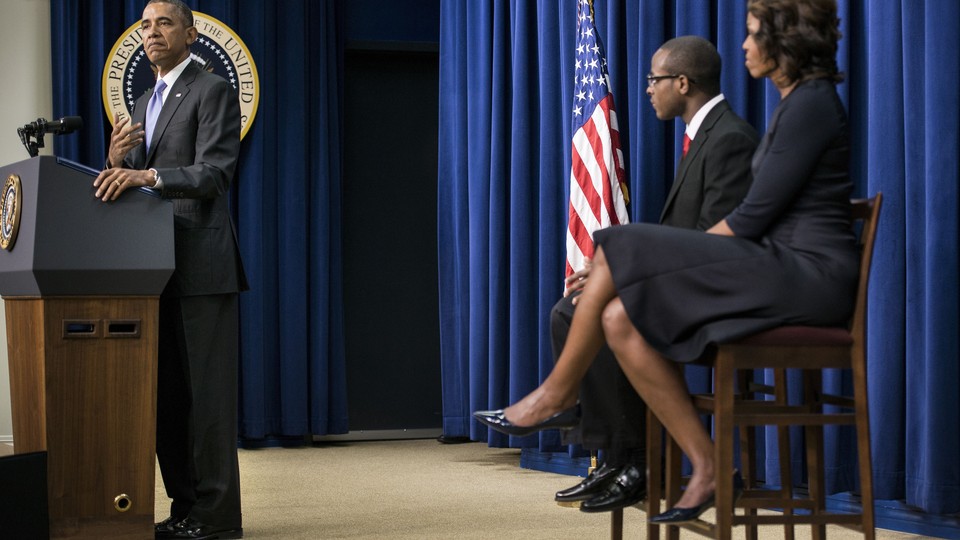 Here's a roundup of the education articles that caught Next America's eye from Jan. 14 to Jan. 20. All address trends that particularly affect minority students.
COLLEGE ACCESS TAKES CENTER STAGE AT D.C. EVENT. At the White House's urging, more than 100 college presidents and corporate and nonprofit leaders have made commitments to enrolling and graduating more students from the ranks of the low income and minorities. (The Chronicle of Higher Education has a great graphic of the commitments made by institutions). Meanwhile, lawmakers on Capitol Hill are wondering whether money spent on two federal programs aimed at increasing access would be better spent on funding more need-based Pell Grants. New York Times and Chronicle of Higher Education
DREAM ACT ADVANCES IN WASHINGTON STATE. The House passed the Evergreen State's version of the Dream Act less than an hour after this year's session started, sending the bill back to the Senate, where the proposal has previously died in committee. H.R. 1817 would allow Washington students who have been granted Deferred Action for Childhood Arrival status to be eligible for state financial aid. The Spokesman-Review
UNIVERSITY OF TEXAS INTRODUCES TOOL FOR EVALUATING DEGREES. The University of Texas system's seekUT website allows current and prospective students to compare the salaries, student-loan debts, and career trajectories for thousands of alumni who remained in Texas. Administrators hope the tool will help students make smart choices and prove to lawmakers that college degrees do indeed lead to higher earnings. The Chronicle of Higher Education
CENSUS RELEASES REPORT ON CREDENTIALS. A Census Bureau report finds that 5 percent of Americans who have not attended college have earned a professional certificate or license. Non-Hispanic whites were more likely that other groups to hold such certifications, which are linked to higher earnings. Inside Higher Ed
EARNING COLLEGE CREDIT IN HIGH SCHOOL IMPROVES COLLEGE COMPLETION. Or so says a multiyear study of the Early-College High School Initiative, funded by the Bill and Melinda Gates Foundation. Almost 25 percent of graduates from high schools offering college credit completed a degree — typically an associates degree — two years after high school, compared with 5 percent of their peers, the study found. Education Week