Babies and What Demographics Portend
A leading demographer reveals how three trends — on diversity, the recession, and uban growth — will influence the nation's data points in 2014 and beyond.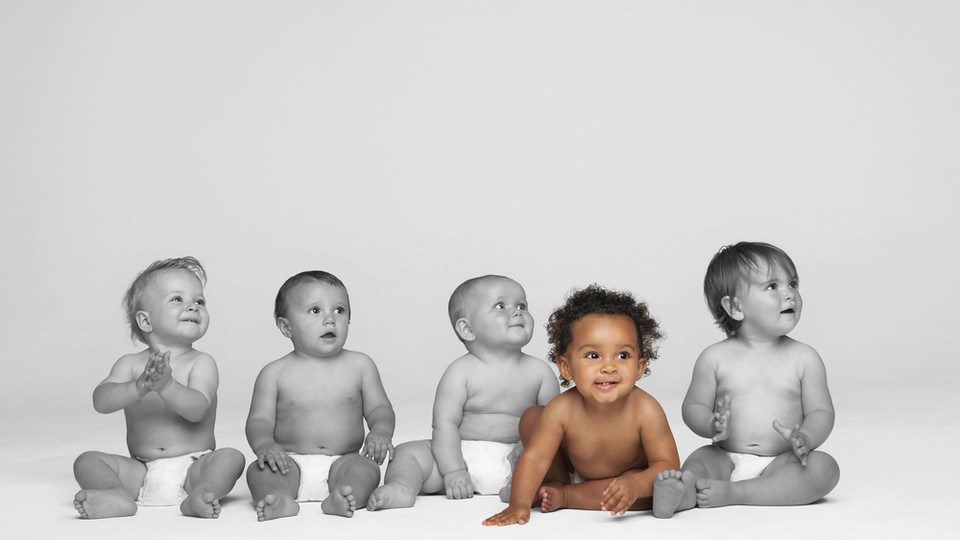 We asked a leading demographic analyst with the Brookings Institution about the three most noteworthy data points from 2013 that foretell similar statistics for 2014 and beyond. Here is his reply.
Demographer William H. Frey is a senior fellow with the Metropolitan Policy Program of the Brookings Institution.1) Further evidence of the need for a growing diverse population. For the first time in more than a century, it was reported there were more white deaths than births, leading to a natural decrease of the white population. Projections show this will be the norm in decades ahead, as a greater number of whites age out of their childbearing years and more white baby boomers enter seniorhood. Fortunately, the youthful part of our population will be replenished by the growth of minority children, who now represent a majority of births nationally, and the majority of infants in 14 states.
2) Demographic downsides of the recession continue to linger. There are some demographic bright spots that suggest the recession aftershocks have at least hit bottom (if not started to track back to normal). These include a slowdown in households sharing their residence with other relatives: a curtailment of the continued decline in fertility and the apparent peaking of school enrollment as an alternative to finding a job — trends made evident by the recent American Community Survey. Still, 2013 brings news that the national growth rate is at its lowest since the Great Depression, signaling down levels of immigration. It also indicates that the millennial generation continues to be "stuck in place" with historically low levels of migration. The renewed migration of the latter group, in particular, continues to be key to reviving growth in the housing market and in still stagnating regions.
3) Big-city growth revival continues. For the second year in a row, it was reported that large cities are growing faster than their suburbs — a trend that counters decades of suburbanization. Moreover, 16 of the 20 largest cities grew at a faster rate last year than in the year before. There is certainly a renewed interest in downtown living, walkable surroundings, and proximity to a variety of urban amenities. Still, some of this city growth could also be related to the immobility of young adults, who may be waiting to qualify for a more affordable suburban home when one finally becomes available.