Apple Settles With FTC Over Kids' App Spending
Apple owes consumers $32.5 million over purchases of "Tiny Zoo Friends" and other apps.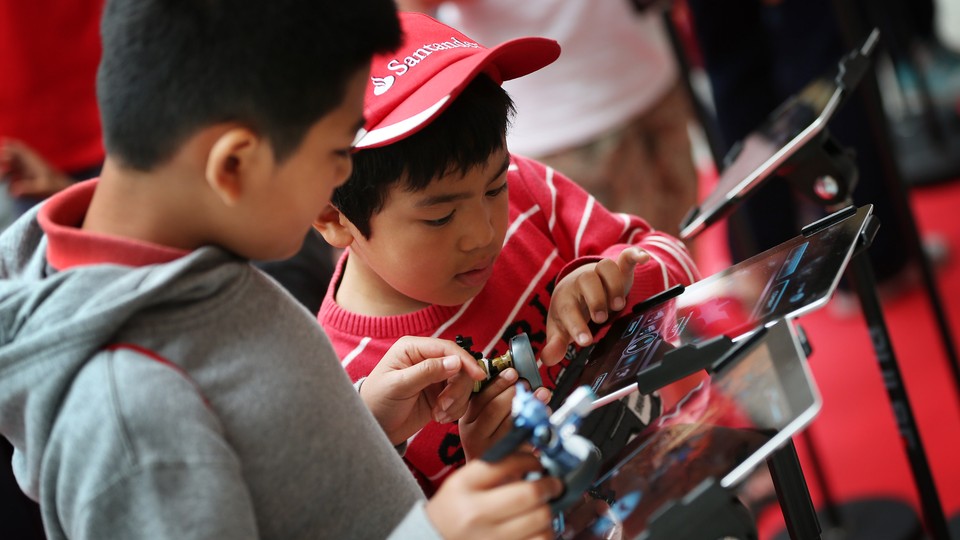 Apple agreed on Wednesday to refund at least $32.5 million to parents whose children made digital purchases without their permission.
The refunds are part of a settlement with the Federal Trade Commission, which accused Apple of an unfair business practice for failing to adequately explain how its billing system worked.
"This settlement is a victory for consumers harmed by Apple's unfair billing, and a signal to the business community: Whether you're doing business in the mobile arena or the mall down the street, fundamental consumer protections apply," FTC Chairwoman Edith Ramirez said in a statement.
"You cannot charge consumers for purchases they did not authorize."
When users enter their passwords on their iPhones or iPads, it opens a 15-minute window allowing them to make as many purchases as they want without reentering their password. The feature is intended to make it easier to buy new items for mobile applications, but many parents didn't realize that they were opening a 15-minute window for purchases when they entered their password.
As a result, tens of thousands of parents handed their devices back to their children, who then racked up hundreds or even thousands of dollars in spending sprees for in-app items, according to the FTC.
One consumer told the FTC that her child spent $2,600 on extra features for the "Tap Pet Hotel" app. Other children spent hundreds of dollars on digital gold, coins, and food for "Dragon Story" without their parents' knowledge, the FTC said. The app "Tiny Zoo Friends" allowed children to spend up to $99.99 for in-game "bucks."
The settlement requires Apple to provide full refunds to all parents whose children bought in-app items without their permission. The company will have to notify all users who made in-app purchases about the availability of the refunds, and if consumers claim less than $32.5 million, the remainder will go to the FTC.
Apple also agreed to change its billing system to ensure it obtains users' "express, informed consent" before charging them for any in-app purchases.
"The problem we've identified in our complaint continues to this day," Ramirez said, adding that Apple has until March under the terms of its settlement to change its practices.
Apple did not respond to a request for comment.