Anthony Weiner Isn't Done Lurking on Your Computer Screen
He's staging a comeback as a fictional version of himself.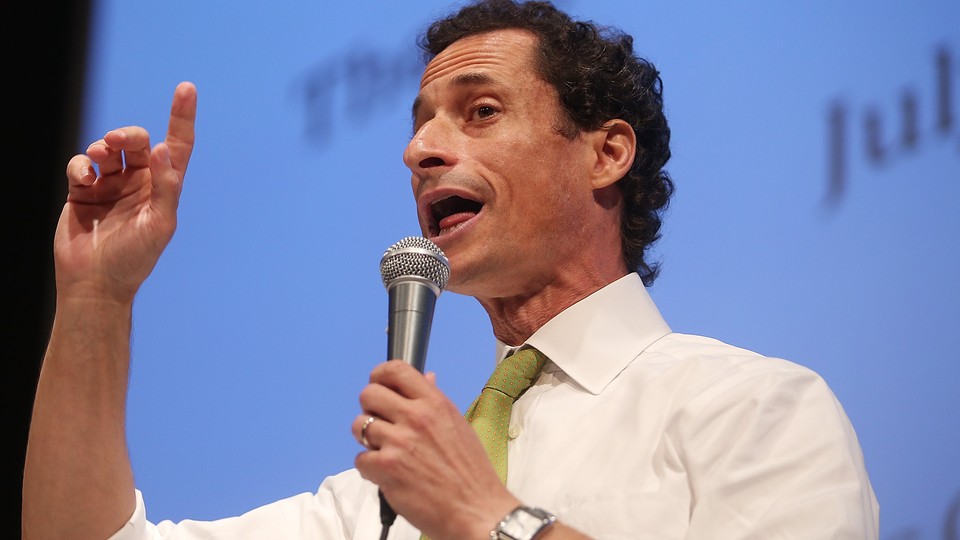 You may be under the impression that Anthony Weiner's sexting addiction nuked his political career. After all, this fall GQ's Marshall Sella wrote a poignant profile of the failed New York mayoral candidate that ended with the following detail:
Anthony Weiner padded his way in front of me to the door. I told him he'd be back. Not to be polite or fill a gap; it's the way he's built. He pondered the remark briefly, then shrugged. But, for once, it was hard to read him. He might have meant: No, it's too late for all that. He might have meant: Of course I will.
Well, the verdict is in: Of course he will.
The comeback commences Friday, when the former congressman and notorious sexter will guest star in the season finale of Amazon's Alpha House, which follows the lives of a handful of misfit senators living together near Capitol Hill.
He's playing himself, naturally.