And the Coldest Town in the Country Is ...
What to know about the icy heart of the polar vortex.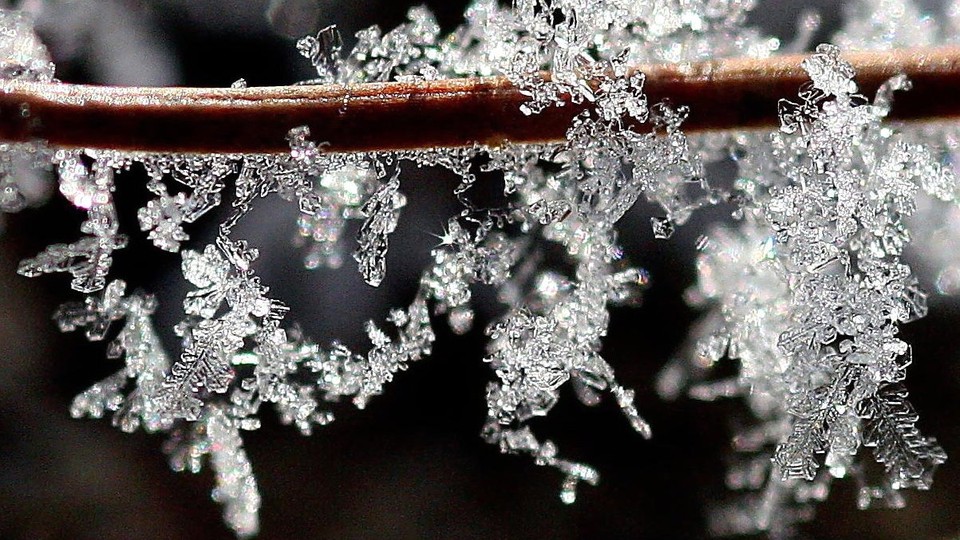 Embarrass, Minn., doesn't even know the coldest temperatures it has ever recorded. The day it might have set a record, in February 1996, the official thermometer broke when the temperature dipped below minus 57 degrees Fahrenheit.
This morning's reading of minus 35, the coldest temperature in the country on Tuesday, is warm by comparison. As we discussed Monday, at that temperature, standard antifreeze will freeze, and you can make vodka ice cubes.
According to Minnesota Public Radio, the superlative of coldest town in the state evokes something of a rivalry among communities that some might consider near-arctic wastelands.
"When Monday's cold spell struck the Upper Midwest, Embarrass residents not only took it in stride, they reveled in it," MPR reports. "Living in a place that is often the coldest spot in the state, they're used to the notoriety and take a certain amount of pride in its harsh conditions."
A community website proudly proclaims Embarrass to be "The Cold Spot," boasting that "it is not unusual to see temperatures around -30°F to -45°F many mornings before the sun comes up during the winter months." Even in the summer, cold snaps occur. Would-be Embarrass horticulturalists beware: "Many killing frosts have occurred during the middle of the summer making it challenging for gardeners to reap their rewards of a profitable harvest." Despite all this, the website insists the locale is "beautiful."
"The thermometer won't break this year," Rowland Fowler, the town's temperature recorder for the National Weather Service, reassured a local newspaper recently. "It goes to 100 below." He goes on to explain that he has three backup thermometers, in case another record breaks one of them. On that icy day in 1996, a nearby town — whose thermometer didn't break — took the state record at minus 60 degrees. Embarrass surely won't feel that kind of shame again.
{{ BIZOBJ (video: 4645) }}