AFL-CIO President Opposes Lifting Ban on Crude-Oil Exports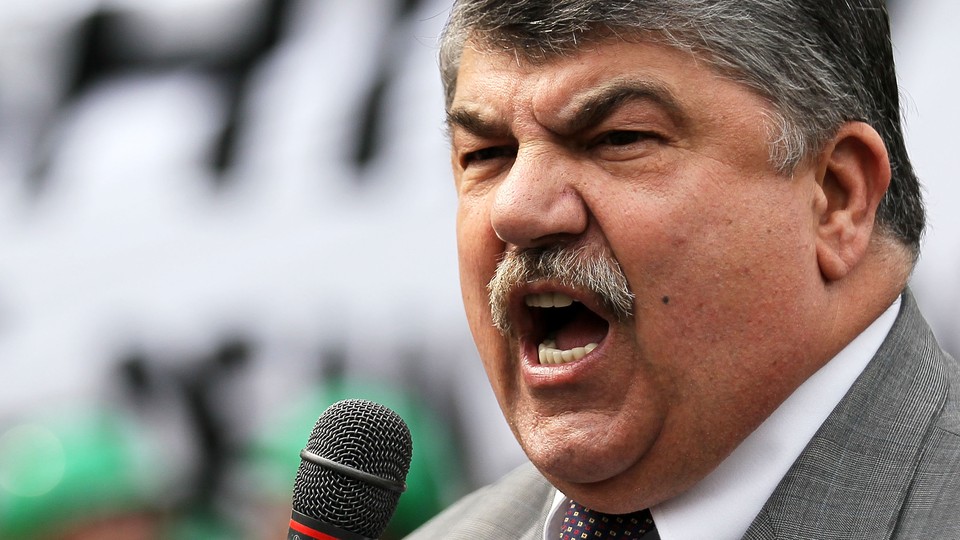 AFL-CIO President Richard Trumka said Tuesday he opposes lifting a ban on crude-oil exports.
"We have some of the oil companies trying to get us to export crude oil so that we can have it refined abroad and have it brought back to this country. We're going to be opposing all of those things," Trumka said during a press call outlining the labor organization's policy priorities for the coming year.
Trumka's comments came the same day that Senate Energy and Natural Resources Committee ranking member Lisa Murkowski, R-Alaska, penned a letter to the White House urging President Obama to lift the decades-old ban on crude-oil exports, an indication that debate over the issue is heating up.
Trumka also said he would be watching the president's State of the Union address later this month closely and hopes Obama will announce additional public investment in infrastructure.
"What would work best to grow our economy is a comprehensive strategy to invest in infrastructure and energy innovation, and I'm talking about measuring our investment in trillions," Trumka said.
The AFL-CIO president also reiterated his support for construction of the Keystone XL oil pipeline that would transport crude oil from Canada to Gulf Coast refineries.
"Anything that makes sense and creates jobs and is sound environmental policy as well, we will be doing it. [With respect to] the XL pipeline, there's no environmental reason that it can't be done safely while at the same time creating jobs," he said.