A Whole New Meaning to a 'Case of the Mondays'
"Blue Mondays" are a sham but Porn Mondays are real.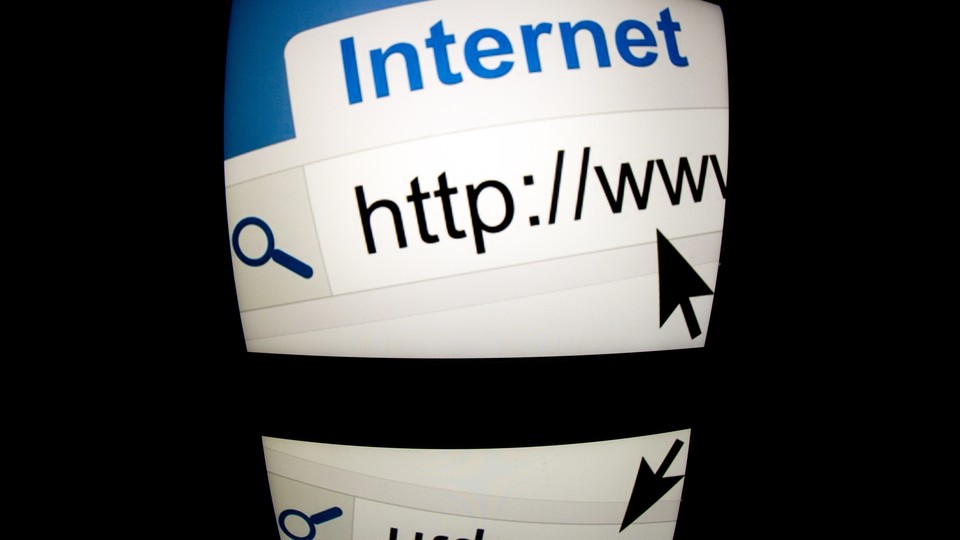 Last week, if you were reading the apocalyptic reporting on the so-called polar vortex, thundersnow, and general end times in America, you probably happened upon a story or two about "Blue Monday," supposedly the most depressing day of the year.
"You've finished all the mince pies, the weather is terrible, Christmas ended up being horribly expensive and most of us are back to the daily grind," wrote Sam Webb in the Daily Mail. "So it wouldn't come as a surprise if you started to feel down in the dumps." There is even a formula for Blue Monday (where "w" is weather, "d" is debt, "T" is time since Christmas, "Q" is time since failing on New Year's resolutions, "M" is motivational levels, and "Na" is the feeling of a need to take action).
The story was written up in dozens of publications, an occurrence that's become something of an annual tradition since the formula was first made up in 2005. It was pushed in a publicity campaign by Sky Travel, an effort to get their brand into the media in January, when people are most likely to start thinking about booking their vacations for the year.
Ben Goldacre, who writes the blog Bad Science, has been crusading against the faux formula for years, but he hasn't quite managed to nix the perennial coverage. One of the reasons, as he told NPR's "On The Media" recently, is because the editors in charge of most newsrooms don't know the first thing about science. "They tend to have a good understanding of politics, economics, history, maybe sports," he said, "but they don't feel science in their belly, they have no interest in it, and so these sort of silly stories are very easy for PR companies to get into the media."
Sky Travel's findings have been widely contradicted. One study in Ontario found peaks of suicide in spring and autumn. A study in Australia reported suicides are highest in early summer. But that won't stop reporters from writing up the narrative every time January rolls around.
The propensity of the media to base a narrative on such evidence is something Andrew Revkin, who writes the Dot Earth blog for the New York Times, has termed "single-study syndrome;" we saw it again last week with the coverage of "Porn Monday," supposedly the day of the week when people are most likely to look at porn — at least on the site Pornhub.com.
As Will Oremus noted in Slate, the site has done an ingenious job of parlaying its internal traffic stats into "an ongoing orgy of mainstream publicity." A quick Google news search reveals half a dozen stories about who's watching porn and why, often with some peg to a major news event.
A post in The Guardian discusses porn trends in the United Kingdom while a post in PolicyMic focused on "5 Surprising Trends in Americans' Porn Habits." A story in The Washington Post observed that traffic on Pornhub spiked on Jan. 7 and 8, at the height of last week's polar vortex. All this simply because Pornhub reported that on its blog "Pornhub Insights."
The site is well aware that its internal traffic data is content gold for click-savvy journalists and there's no doubt that, like the pushers of Blue Monday, the company is using the information as a way to get free publicity.
And yet ... the purveyors of Porn Monday have clear journalistic-high ground: the data, while trivial and probably undeserving of coverage, is accurate.