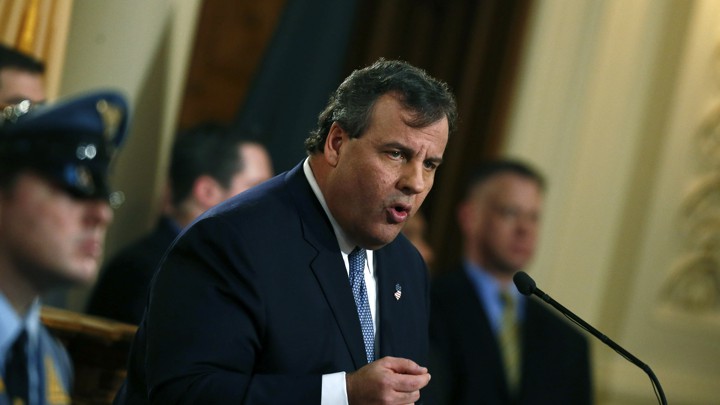 This article is from the archive of our partner

{{ BIZOBJ (video: 4658) }}
New Jersey Gov. Chris Christie said Tuesday "mistakes were clearly made," passively voicing his defense in a bridge-jamming scandal that threatens his presidential dreams.
After his State of the State address, which was delivered by an infamously blunt-speaking governor, a chronology of the scandal was published below.
Christie was trying to win reelection by a wide margin so that people would consider him a viable GOP presidential candidate.
He was leading his Democratic opponent by a lot. Some people close to him were angry at some people opposed to him. That was the belief, anyhow.
Some traffic cones were put in traffic lanes across the George Washington Bridge.
Traffic was jammed and eyebrows were raised.
Bucks were passed. Aides were dismissed. Apologies were given. Meanwhile, wrongdoing was covered up because critical evidence was still not disclosed.
Presidential aspirations were jeopardized.
A bad speech was written. It was delivered by Christie and, after a while, it was ended.
Did it work? Time was telling. Facts were still in need of checking.
horns were honked

— southpaw (@nycsouthpaw) January 14, 2014
@ron_fournier staff were blamed.

— Sam Boykin (@samboykin) January 14, 2014
bucks were passed

— Mo Elleithee (@MoElleithee) January 14, 2014
Polling was affected http://t.co/t7Qvwx73za

— Brian Beutler (@brianbeutler) January 14, 2014
This article is from the archive of our partner National Journal.
We want to hear what you think about this article. Submit a letter to the editor or write to letters@theatlantic.com.