4 Specific Ways the NSA's Phone Dragnet Is Illegal
A special bonus: Click now to see how it also violates the law in a fifth way.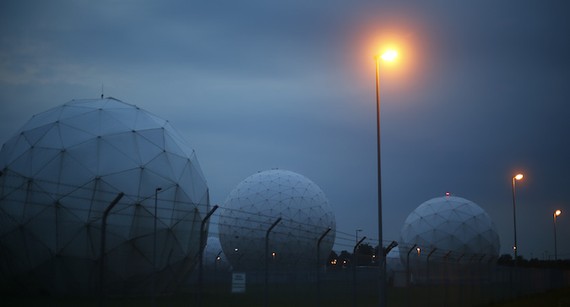 The federal agency that declared the NSA's telephone dragnet illegal has now released its 238-page report. One of its best features is a succinct presentation of four specific reasons that the program cannot be justified even under the Patriot Act. "There are four grounds upon which we find that the telephone records program fails to comply with Section 215," the text states. Here are those reasons:
"The telephone records acquired under the program have no connection to any specific FBI investigation at the time of their collection."
"Because the records are collected in bulk—potentially encompassing all telephone calling records across the nation—they cannot be regarded as 'relevant' to any FBI investigation as required by the statute without redefining the word relevant in a manner that is circular, unlimited in scope, and out of step with the case law from analogous legal contexts involving the production of records."
"The program operates by putting telephone companies under an obligation to furnish new calling records on a daily basis as they are generated (instead of turning over records already in their possession)—an approach lacking foundation in the statute and one that is inconsistent with FISA as a whole."
"The statute permits only the FBI to obtain items for use in its investigations; it does not authorize the NSA to collect anything." 
There is, as well, a fifth way that the program is illegal:
In addition, we conclude that the program violates the Electronic Communications Privacy Act. That statute prohibits telephone companies from sharing customer records with the government except in response to specific enumerated circumstances, which do not include Section 215 orders. 
And that's leaving aside all arguments about how the dragnet violates the United States Constitution. The conclusion that it's illegal isn't, it seems to me, a close call.