Wind Power's Growth Blown Away by Tax Uncertainty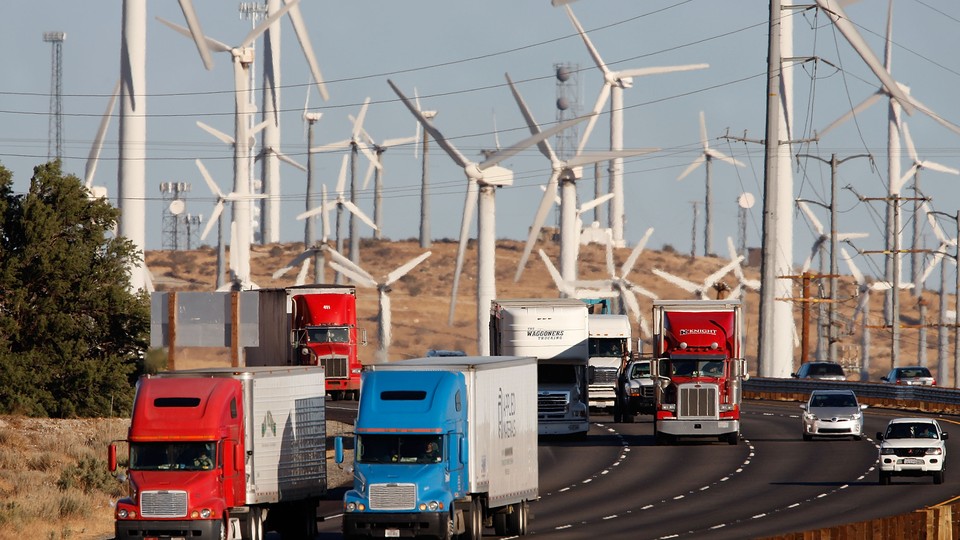 Uncertainty over expiration of the wind production tax credit has dealt a devastating blow to the wind industry's forward march.
The numbers tell the story of boom and bust. In 2012, the industry had its best year to date, installing more than 13,000 megawatts of wind-generating capacity nationwide. Utilities shied away from signing new power purchase agreements in the second half of the year, however, because of uncertainty over whether they could complete construction before the tax credit's sunset. As a result, only 1.6 megawatts of wind-generating capacity were installed in the first half of 2013.
"It used to be that your project had to be online and providing electricity to the grid before the credit expired, which was a very hard and fast deadline," Alex Klein, research director for clean and renewable-power generation at IHS Cera, told National Journal Daily. "So by the time the credit was extended as part of the fiscal-cliff deal, the damage was already done to the industry."
Things are a bit different this time around.
When Congress extended the credit at the beginning of 2013, it altered the terms. Now, construction doesn't have to be finished before the credit expires for a project to be eligible for the subsidy — it just has to be underway.
This means that while uncertainty over the credit discouraged developers and utilities from signing new PPAs in the second half of 2012, this year it may actually be fueling a push to square away contracts and break ground on projects before the credit expires Jan. 1.
"There certainly is an incentive right now for utilities to procure wind energy now while there is some surety that the credit will be in place," Klein said.
According to the American Wind Energy Association, the number of PPAs signed this year has increased over last year. But it's difficult to say how much the credit or other factors are responsible.
"You have the declining cost of wind combined with the availability of the production tax credit, and these two things taken together make it so that wind is a really great deal right now," said Liz Salerno, AWEA's director of industry and data analysis.
But while contract signing hasn't slowed heading into expiration of the credit the way it did last year, the industry won't be insulated from damage forever if the subsidy is allowed to lapse.
"If the PTC is not extended this year, that's a concern because we need to have it extended as soon as possible," the wind association's CEO, Tom Kiernan, said in an interview last month. "We're not going to fall off the cliff as rapidly as we did this year, but if the credit isn't extended it will still have a similar effect — it's just that the curve [representing the construction drop-off] will be smoothed out."