White House to Extend Energy-Efficiency Initiative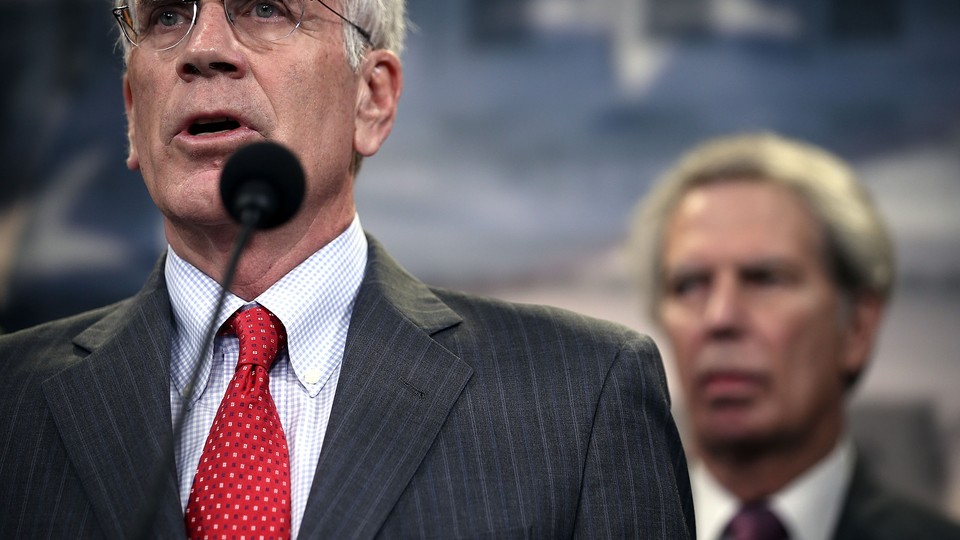 Democrats and Republicans are joining hands backing energy-efficiency programs, and the Obama administration is taking notice.
The White House announced Tuesday that it will extend a presidential memorandum calling on federal agencies to achieve $2 billion in energy savings during a two-year period.
The initiative, which has led agencies to identify an estimated $2.3 billion in savings through the implementation of energy-efficiency measures in federal buildings, began in 2011 and was set to expire this year. The program will now continue through 2016.
The decision arrives amid a groundswell of support in Congress for energy-efficiency efforts.
Last month, Reps. Peter Welch, D-Vt., and Cory Gardner, R-Colo., led a bipartisan coalition of 118 House members and 28 senators in a request that the president extend the initiative. In a letter, the coalition asked the White House to grant a five-year, $5 billion extension of the program.
Welch and Gardner have also introduced legislation that would direct agencies to enter into $1 billion worth of performance contracts annually for five years to boost efficiency in federal buildings.
Reacting to the news that the president would extend the initiative, Welch applauded the decision but commented that the executive branch's effort should be paired with legislative action. He also said he will work with Gardner to press the administration for a specified target amount in savings.
"The White House initiative needs to have a specific goal," Welch said. "A concrete goal tends to get better results and it's much more likely to succeed if we have both a concrete goal and a legislative commitment as well."
Welch also said he believes the president's decision will increase momentum to pass an energy-efficiency bill in Congress. "It's great to see the administration signaling its commitment to this issue. We have the White House backing this and we have broad bipartisan support which is really rare to see right now," he commented.