U.S. Oil Production Closing In on Record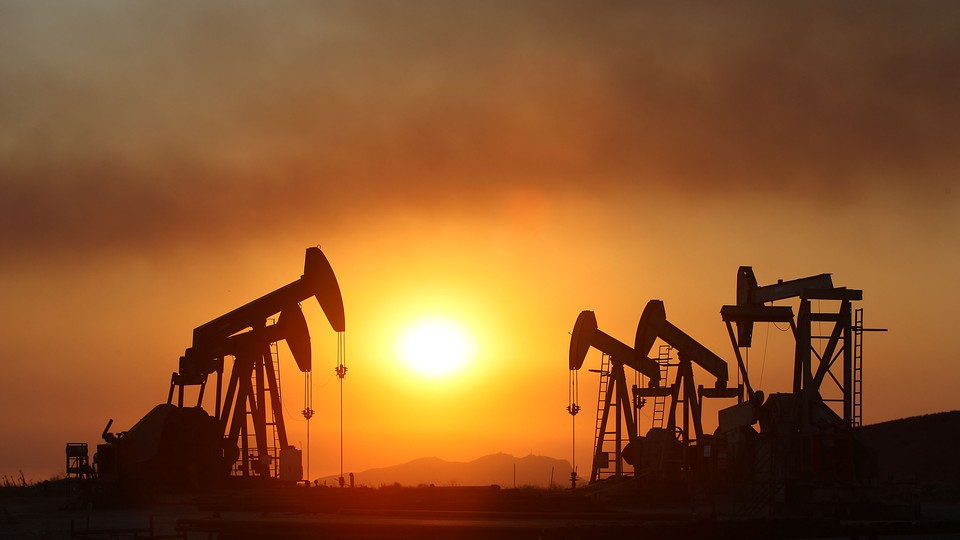 U.S. crude-oil production will soar for several more years to nearly match its 1970 record in 2016, according to federal projections released Monday that underscore seismic shifts in the country's energy landscape.
The federal Energy Information Administration's latest Annual Energy Outlook predicts that daily U.S. production will rise to reach 9.5 million barrels per day in 2016, and then will level off before slowly falling after 2020.
Meanwhile, U.S. natural-gas production, already at record levels, is slated to keep soaring, according to the annual report from the Energy Department's independent statistical arm that forecasts energy trends through 2040.
The report predicts a 56 percent increase in natural-gas production between 2012 and 2040, and it also charts rising gas exports.
It predicts that the U.S. will become a net exporter of liquefied natural gas in 2016 and an overall net exporter of gas in 2018--two years earlier than last year's report forecasts.
The report, to be sure, is only EIA's so-called reference case--it assumes current laws and policies remain unchanged. A wider range of forecasts will appear in an expanded version of the report next spring.
But it nonetheless provides new evidence of a surge in U.S. oil and natural-gas development that's prompting new political battles, such as whether to ease heavy restrictions on U.S. crude-oil exports
"EIA's updated reference case shows that advanced technologies for crude oil and natural gas production are continuing to increase domestic supply and reshape the U.S. energy economy as well as expand the potential for U.S. natural gas exports," said EIA Administrator Adam Sieminski in a statement.
"Growing domestic hydrocarbon production is also reducing our net dependence on imported oil and benefiting the U.S. economy as natural-gas-intensive industries boost their output," he said.
Analysts are playing catch-up as development surges.
For instance, the "reference" case in the 2013 version of the report predicted that U.S. crude-oil production would rise to 7.5 million barrels per day in 2016 before leveling off and then starting to decline a few years later, a projection far below the forecast of 9.5 million barrels in the new report.