U.S. Chamber Touts McConnell's Support for Coal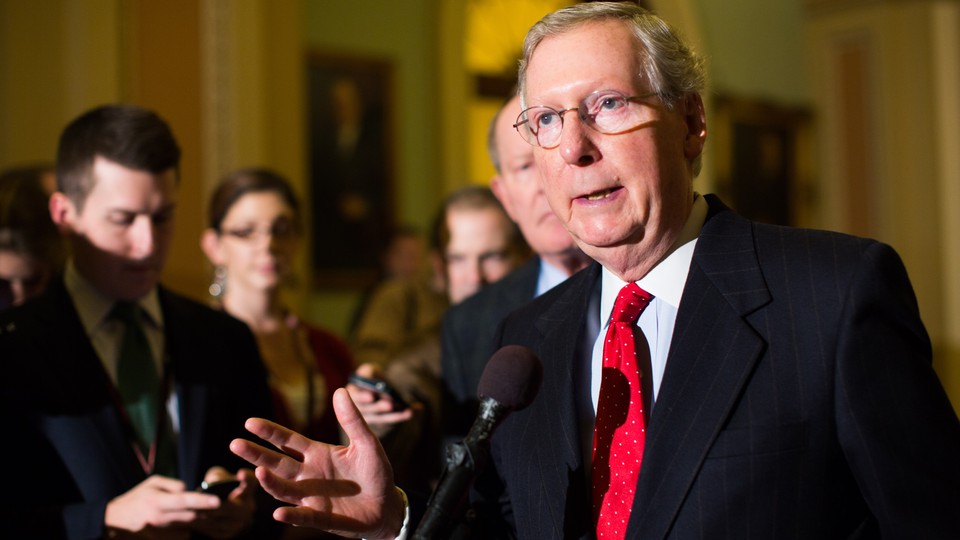 A new television ad paid for by the U.S. Chamber of Commerce, which will begin airing Tuesday, paints Senate Minority Leader Mitch McConnell, R-Ky., as a major supporter of the coal industry, according to The Hill.
The ad, which will run into next week, states that the administration is waging a war on coal, a frequent line of attack used by Republicans in response to the president's directive to the Environmental Protection Agency's to draft regulations for new and existing power plants.
McConnell, according to the ad, "is working to block the EPA and shut down the bureaucrats," and will make "sure our coal industry remains strong."
In addition to fending off Democrat Alison Lundergan Grimes who is vying for the senator's seat in the 2014 midterm elections, McConnell also faces a challenge in the Republican primary from Matt Bevin, a businessman who has won backing from a number of far-right groups, including the Senate Conservative Fund.