The Obamacare Site Has Its Outsider. But Is He Its Savior?
Former Microsoft exec Kurt DelBene hopes to do for the exchange website what he did for his company.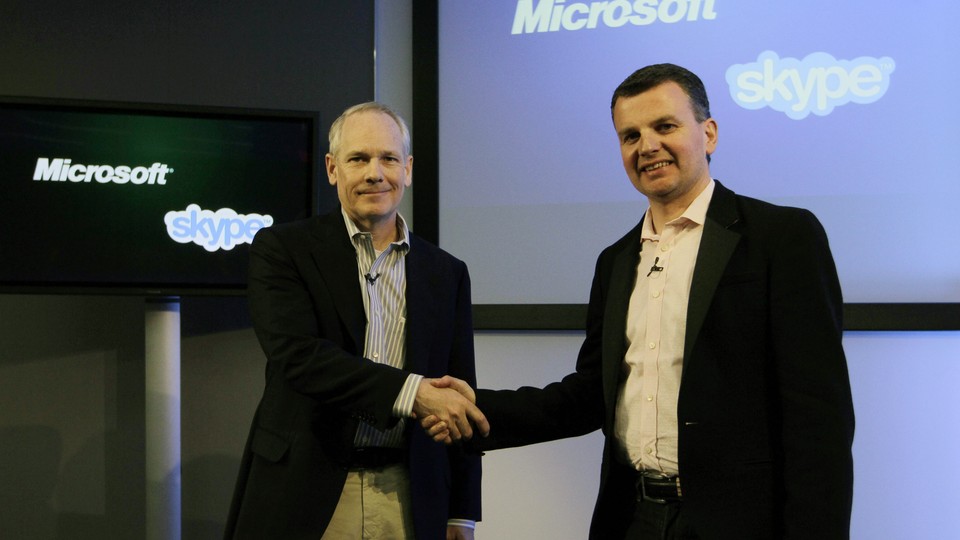 Congratulations, Obamacare-bashers, you've got your outsider.
When HealthCare.gov belly-flopped in October, critics called out President Obama for relying on people from the political realm — rather than the tech world — to oversee development of the critical website for the new federal health-insurance exchange.
The concerns were answered this week when Obama tapped former Microsoft executive Kurt DelBene to patch up the remaining problems with HealthCare.gov.
Now, the question is whether DelBene's credentials at the top of the tech world will translate into the rapid success that the administration needs to get the exchange back on track. And for all the rejoicing, DelBene's role as an outsider means he'll have to get used to a string of stark differences from the corporate culture in which he cut his teeth.
DelBene will replace Jeffrey Zients as chief repairman of the government's health insurance website at the end of next month. Zients' role was always meant to be temporary; he will be taking over as director of the White House's National Economic Council on Feb. 1.
The choice of DelBene, who will succeed the outgoing Zients, drew praise from many of the Democratic senators who urged Obama to find a replacement for Zients last month.
Sen. Mark Warner, D-Va., said in a statement that he was "pleased that a proven technology leader will oversee the continued improvements" of the site. Sen. Jeanne Shaheen, D-N.H., added that DelBene's background "instills confidence in his ability to provide management expertise, strategic guidance, and oversight of this critical project moving forward."
DelBene is reportedly eager to get started. He was apparently getting antsy after three months of retirement, because he quickly raised his hand to help fix the website after its shaky launch in October. He told the administration — through the office of his wife, Rep. Suzan DelBene, D-Wash. — he was willing to help on the health care website in any capacity, said a source familiar with the discussions. "If they wanted any help or assistance, he had the time," the source said.
All of DelBene's skills will be challenged in his new post. CGI Group, the lead company contracted to design HealthCare.gov, is no Google: Its business model is premised in large part on winning government contracts, rather than satisfying users. Even with its many bugs, Microsoft is still more nimble than the federal government, where each decision is influenced by a thicket of regulations and red tape.
Unlike at Microsoft, DelBene will be operating within a political maelstrom, with his every move watched by Obamacare foes who are actively working to undermine the law and anything associated with it. And although the website has greatly improved, the Department of Health and Human Services is still working through numerous back-end issues, such as transmitting registrants' information to insurers.
Analysts say hiring DelBene is a step in the right direction. "They're treating this like they are a coordinated team with a private-sector mentality now," said Alexander Howard, a fellow at Harvard's Ash Center who has written extensively about the technology behind the website. "It's unequivocally a good step."
"Bringing in someone from a software company that has run a division is an acknowledgement that this is a large technical project" and not just a government operations/management problem, added Howard.
And despite the difficulties, there's plenty in DelBene's past that suggests he's up to the task. One of his last great private-sector successes was his work to breathe new life into the antiquated Microsoft Office, the suite of business programs that risked irrelevance without a major modernization when he stepped into the role of president of the division in 2010.
Under his leadership, Microsoft Office finally embraced the 21st century, pivoting from the stodgy software product to the cloud. With more than 1 billion users worldwide, the program is Microsoft's cash cow.
Microsoft executives were quick to praise DelBene's technical and managerial chops.
"[DelBene is a] phenomenal leader who established Microsoft Office as a world-class service for billions of people," said Microsoft CEO Steve Ballmer in a statement. "Clearly, Kurt's technical and business skills will be invaluable in his new endeavor."
The current vice president of the Microsoft Office division, who worked closely with DelBene, told The Washington Post: "He can see the big problems that we're trying to solve but is also able to wallow into the details of the code itself. That's a pretty unique thing." Even Microsoft godfather Bill Gates weighed in, hailing DelBene's "deep expertise as a manager and engineer."