The Biggest Political Winners and Losers of 2013
Chris Christie, Bill de Blasio, and an Arkansas House member head the list of political winners in 2013.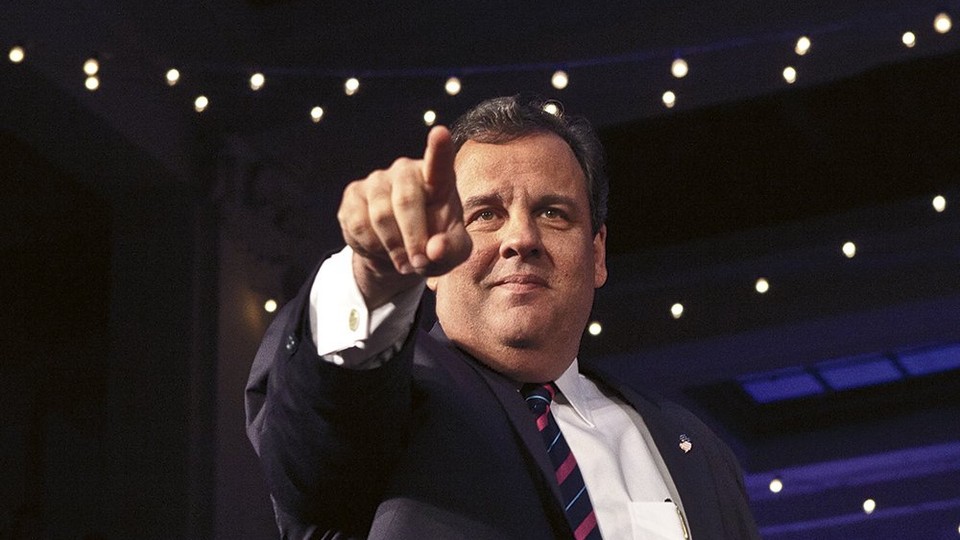 For a year after a presidential election, 2013 proved to be filled with significant political developments — from President Obama's second-term struggles over his health care law, messy Republican divisions between the establishment and the grassroots, and, on a lighter note, the antics of a colorful New York City mayoral race and a South Carolina congressional election pitting Mark Sanford against Stephen Colbert's sister.
Some politicians, such as New Jersey Gov. Chris Christie, saw their stock rise. Others, like red-state Democratic senators, began 2014 increasingly concerned about their political futures. Here's our National Journal list of the biggest political winners and losers of the year.
WINNERS
New Jersey Gov. Chris Christie. Resoundingly winning a second term in a Democratic state, Christie won a majority of Hispanic voters and a notable minority of African-Americans, too. He has emerged as the early establishment favorite for Republicans in 2016, overcoming some establishment angst that he's too hot-tempered and "Jersey" for his appeal to translate nationally. Already, he's leading Hillary Clinton in some (very) early national polls.
Arkansas Republican Senate candidate Tom Cotton. At a time when Republicans are fighting each other regularly, Cotton is one of the few candidates to win enthusiastic support from both the party establishment and outside conservative groups. Even before the problems with the health care website, polls already showed him running neck and neck against Democrat Mark Pryor, the most vulnerable senator up for reelection in 2014.
New York City Mayor-elect Bill de Blasio. Even for a Democrat running in the liberal confines of New York City, de Blasio's resounding 49-point victory over Republican Joe Lhota was impressive. He'll be the first Democrat inaugurated as mayor of New York City since David Dinkins in 1989. And his campaign message arguing that the city needs to tackle income inequality not only resonated with New Yorkers but also was echoed by President Obama's second-term economic message.
Lobbyists-turned-candidates. Terry McAuliffe surprised many political observers in winning the Virginia governorship despite carrying loads of baggage about his political and business past. His success perhaps caught the eye of former Republican Party Chairman Ed Gillespie, another longtime Washington mover and shaker, who is now considering a Senate campaign against Mark Warner in Virginia. Meanwhile, down in Florida, lobbyist David Jolly is the early Republican favorite to win the nomination for the congressional special election to succeed his former boss, the late Rep. Bill Young.
Family feuds. The year was filled with messy political fights within families. Mark Sanford feuded with his ex-wife, Jenny Sanford, as he mounted a comeback congressional campaign in South Carolina. Liz Cheney felt the heat from her sister, Mary, after coming out against gay marriage in her Senate campaign in Wyoming. And after Bill Young died in October, his widow, Beverly, and son Bill battled over who his successor should be, taking opposite sides in a messy family fight. When a reporter asked about the divide, Beverly Young responded curtly: "I have no relationship [with my son.]"
Senate primary challengers. More than half of the 12 Republican senators up for reelection in 2014 are facing primary challengers on their right flank. While few of the opponents pose serious threats to the incumbents, the large number illustrates how frustrated the conservative grassroots is toward the Republican Party's leadership class in Washington.
LOSERS
President Obama. The president starts the new year with the lowest approval ratings of his presidency and with his administration facing deep political challenges over its health care law. His push for gun control and immigration reform went nowhere, and he's stuck trying to protect the viability of his signature domestic legislation. Right now, he's looking a lot more like George W. Bush at this point in his second term than Bill Clinton.
Ken Cuccinelli. There's (usually) no crying in politics, but Cuccinelli didn't get the message, as shown at his tearful, combative concession speech in the Virginia governor's race. Few politicians underachieved as greatly as the outgoing Virginia attorney general. He was running against a flawed challenger, McAuliffe, in an off-year election at a time when Obama's approval ratings were nosediving. Our Cook Political Report colleague David Wasserman crunched the results and found that Cuccinelli badly underperformed even Mitt Romney in traditionally Republican, wealthy suburban enclaves — by double digits in some cases. That's a clear recipe for disaster.
Anthony Weiner. For a politician who already was scandalized over his R-rated tweets, Weiner had a real challenge to fall any further. But his clown show of a New York City mayoral campaign foreclosed any opportunity for a comeback in public service and tarnished the reputation of his Hillary-advising wife, too. And Weiner hasn't even latched onto a TV or radio deal since his ignominious fifth-place finish.
Christine Quinn. Quinn's resounding defeat was even more disappointing than Weiner's fall, given that she was the early favorite to succeed New York City Mayor Michael Bloomberg. A compelling New York Times documentary captured Quinn's free fall in painful real time, illustrating how far her mayoral campaign fell short of expectations.
Marco Rubio. Not many 2016 presidential contenders have seen their stock drop more than Rubio has this year. He managed to alienate the conservative base with his high-profile immigration-reform advocacy, and then he overcorrected by joining Sens. Ted Cruz and Rand Paul in backing a government showdown. He broke with Rep. Paul Ryan over the recent budget compromise that restores some funding for defense spending, even though he originally criticized the sequester cuts when they were implemented. Rubio is a top political talent, and it's easy to see him rebounding. But it's also increasingly difficult to identify his niche within a crowded field of presidential hopefuls.
Red-state Democratic senators. With President Obama's approval rating at all-time lows and his health care law under siege, the four red-state Democratic senators up in 2014 — Mary Landrieu, Kay Hagan, Mark Begich, and Mark Pryor — are in serious trouble. Democrats probably will need to hold at least two of their seats to maintain a Senate majority, but the odds of that aren't looking great.
Pennsylvania GOP Gov. Tom Corbett. Corbett started the year facing a tough reelection. He ended 2013 as the most endangered governor in America. His approval ratings are remarkably poor. An October Franklin and Marshall poll showed that only 20 percent of Pennsylvania voters believe he deserves reelection.
{{ BIZOBJ (video: 4632) }}