Stop What You're Doing and Watch John Kerry Fist Bump Snoop Dogg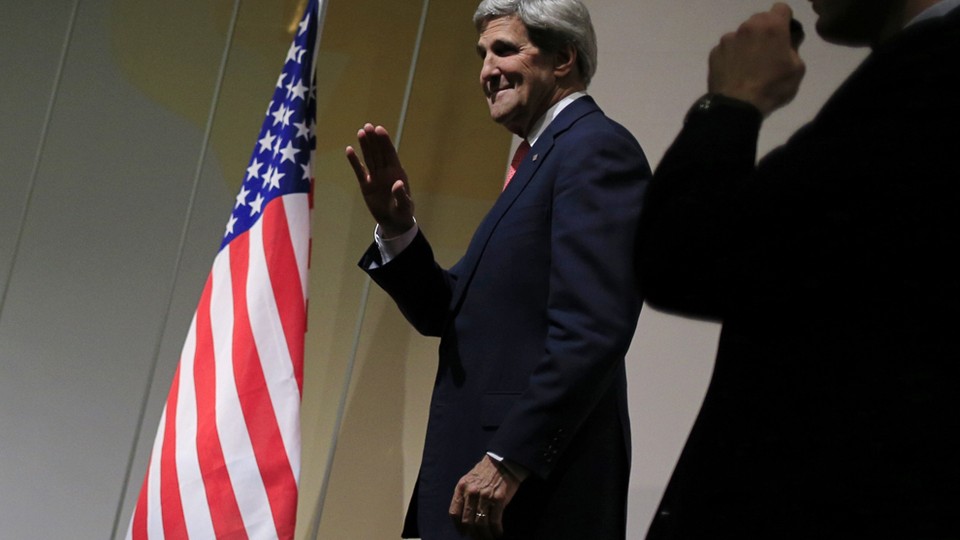 Video of a rare encounter surfaced on the Internet Thursday. John Kerry — the secretary of State, former senator, and ex-presidential candidate — had met Snoop Dogg, rap superstar turned born-again Rastafarian, at a White House party earlier this month. Upon meeting, they proceeded to fist bump.
The evidence. "Ooh, he gave me the pound," the secretary said, as his wife's attention was directed elsewhere.