Steyer Continues Push for Keystone Rejection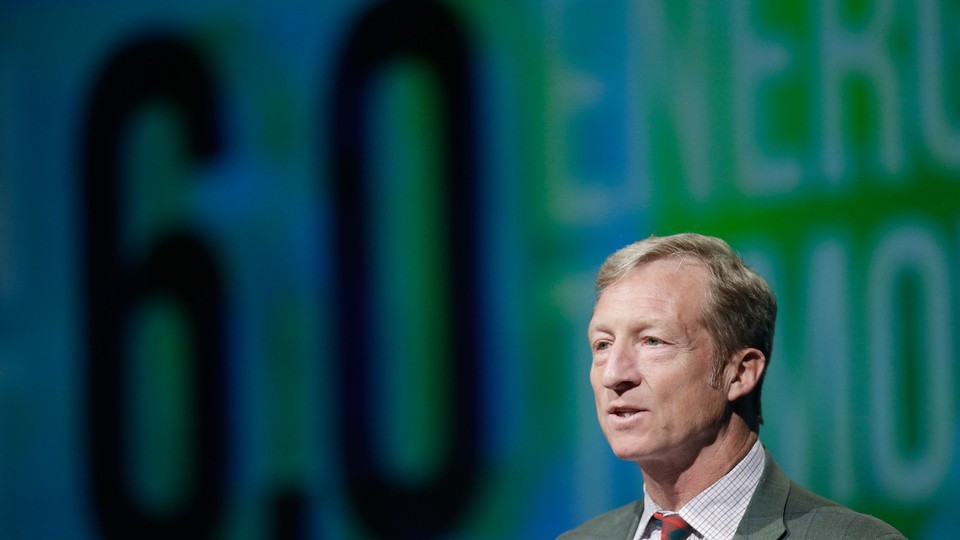 Billionaire environmental activist Tom Steyer is continuing to put pressure on the Obama administration to reject the Keystone XL pipeline, according to The Hill.
In his latest push for rejection of the pipeline, which would carry crude from Alberta's oil sands to Gulf Coast refineries, Steyer hosted an event in Washington on Monday asking whether approval of the project would pass the president's climate test.
The resounding answer offered by Steyer and others at the event was "no."
Environmental groups oppose Keystone XL, which they say would dramatically speed extraction of crude from Canada's oil sands, a carbon-intensive process. Supporters of the project, however, say it should go forward, pointing to a State Department environmental-impact statement concluding that the pipeline would not significantly impact the environment. The president has said he will not approve Keystone XL if it dramatically adds to current levels of atmospheric carbon dioxide.
Keystone XL is currently under review at State. To see a timeline of events leading up to the current review and the possible scenarios that could unfold once State makes a final determination, click here.