Sorry, Kids, Your College Isn't About to Drop Fossil Fuels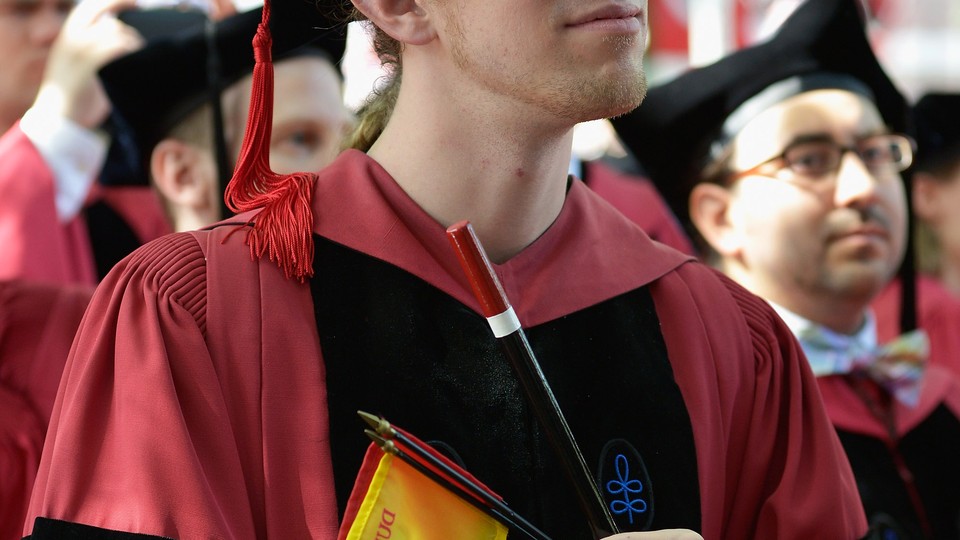 It's among the hottest issues for socially conscious college students: fossil-fuel divestment, the cutting of financial ties--primarily investments--with companies that produce carbon-emitting fuels. But pressure from student activists hasn't yielded results from their schools, AP reports.
Harvard was perhaps the highest-profile institution to say no to divestment, but Brown and Cornell are also among the 15 or so schools that have passed on calls to remove their fossil-fuel ties. The eight schools that have chosen to divest are all smaller and far less well-known.
Fossil Free, which is pushing the divestment campaign, is active in more than 200 schools, most of which have yet to take a position. Many schools' reliance on endowments and grants makes it difficult to remove fossil-fuel ties without causing self-inflicted financial hardship.
"I think a lot of people really recognize that schools getting noes means it's time for our entire movement to step it up," said Rebecca Rast, a senior at the University of California (Berkeley).