Shaheen Fights to Recharge Energy-Efficiency Bill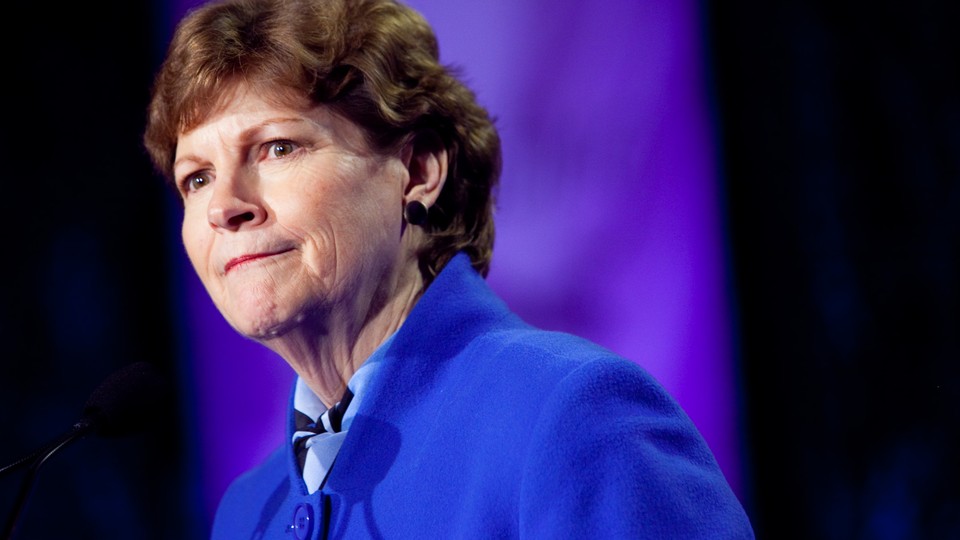 With lawmakers joining hands to pass a budget deal, could there be a push to advance other, less controversial bipartisan bills?
Sen. Jeanne Shaheen, D-N.H., the author of an embattled energy-efficiency bill, certainly hopes so.
"I'm optimistic that we can find a way forward," Shaheen told National Journal in the Capitol on Tuesday, when asked about the status of the legislation.
Despite the fact that the measure, which Shaheen cosponsored with Sen. Rob Portman, R-Ohio, has wide bipartisan support, its progress stalled in the fall when it became mired down in debate over the Affordable Care Act and other hot-button issues unrelated to the legislation itself. The bill contains incentives to speed adoption of energy-efficient technologies in the commercial, residential, and industrial sectors as well as by the federal government.
Shaheen and Portman, along with their staffers, have been working behind the scenes for the past few months, however, to win enough votes to invoke cloture in the Senate to cut off debate when the legislation is reintroduced.
That work, Shaheen said, is ongoing.
"We've secured a number of votes," she said. "And we're working on securing a few more."
Shaheen said that while she does not yet know when the legislation might be taken up again by the full Senate, she is hoping to make an announcement with Portman on the Senate floor this week regarding the measure.
A Senate aide said the announcement has not yet been scheduled but that the senator is hoping to highlight the progress that's been made to advance the bill so far and press for action on the legislation next year.