Senate Dems Press Interior to Back Off Arctic Oil Drilling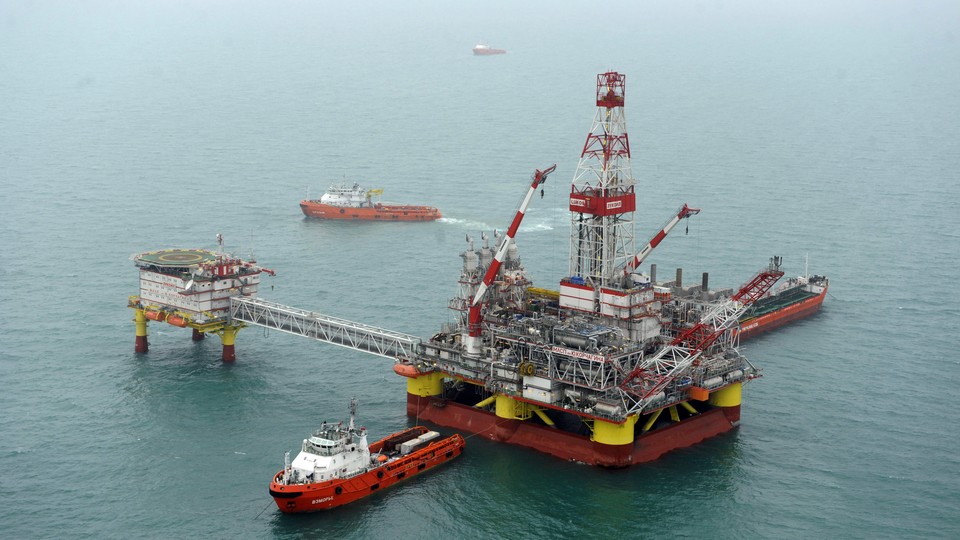 Six Senate Democrats want the Interior Department to suspend plans to sell more oil-drilling leases in Arctic waters until there's a "thorough reevaluation" of environmental risks.
A letter made public Monday asks Interior Secretary Sally Jewell to suspend plans to auction new leases in the Chukchi Sea off Alaska's northern coast in 2016--which is the next scheduled sale of drilling blocs in the region--and subsequent sales, too.
The letter to Jewell from Democratic Sens. Jeff Merkley of Oregon, Dick Durbin of Illinois, and four colleagues points to Shell's mishap-laden 2012 effort to begin exploration off Alaska's coast.
"The myriad problems faced last year by Shell Oil Company as it attempted to drill exploration wells in the Chukchi and Beaufort Seas demonstrated the unpredictability, harsh conditions, and heightened potential for human error that characterize any industrial activity in the Arctic Ocean," states the letter, which is also from Sens. Sheldon Whitehouse, D-R.I., Barbara Boxer, D-Calif., Edward Markey, D-Mass., and Bernie Sanders, I-Vt.
Interior has beefed up oversight since the 2010 BP oil spill in the Gulf of Mexico, and is also crafting a set of Arctic-specific drilling safety standards.
Click here to read the letter.