Retire on $120 Grand? How About $30K?
Beware the "severity of the retirement racial divide": Households of color approaching their golden years have socked away on average only $30,000 — about a quarter of what white households have banked.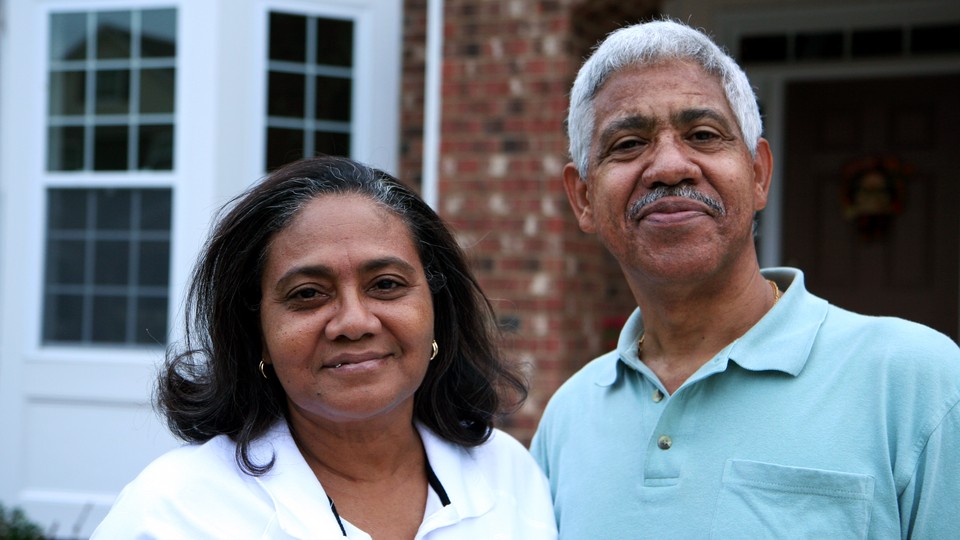 When it comes to retirement, many Americans are on shaky ground. But minorities in particular are much less likely than whites to work for an employer who offers a a 401(k) or a pension, a new analysis by the National Institute on Retirement Security shows.
Only 38 percent of Latino employees enjoy that retirement benefit, compared with 54 percent of black and Asian employees and 62 percent of whites. The analysis, based on a report by the NIRS released in July, examines working people and households, spanning ages 25 to 64.
Nari Rhee, the NIRS manager of research who authored the report, said in a news release that she was "alarmed by the severity of the retirement racial divide." The typical working-age household is well behind in saving for retirement, she pointed out, but the situation is worse for minorities.
For blacks, Asians, and Latinos working in the private sector, the disparity is even more pronounced. Respectively, they are 15 percent, 13 percent, and 42 percent less likely than white private-sector workers to have access to a job-based plan. The racial disparity lessens for public-sector workers, the analysis shows. Hispanic public-sector workers are 12 percent less likely than whites to have access to an employer-sponsored retirement plan; blacks and Asians are 10 percent and 9 percent less likely, respectively.
Households of color are also less likely to be covered by defined benefit pension plans that guarantee a lifetime retirement income: 24 percent of white households are covered by a pension, compared with 16 percent of households of color. Black and white households are more than twice as likely as their Latino counterparts to be able to count on a pension.
The disparity between white households and those of color extends to retirement savings as well. White families are more likely to have retirement savings, and they also will have more of it, according to the report.
Nearly two-thirds of working-age black households and nearly seven-tenths of their Latino counterparts do not own assets in a retirement account, compared with less than two-fifths of whites. Seventy-five percent of black households ages 25-64 have less than $10,000 in retirement savings, compared with 80 percent of Latino households and 50 percent of white households. Among those nearing retirement age, on average households of color have one-fourth the savings that white households have: $30,000 and $120,000 respectively.
People of color who have little else to depend on besides Social Security in retirement are "especially vulnerable to reliance on public assistance and economic hardship in old age," Nari said. She warned that focusing on improving "the retirement readiness for Americans of color is absolutely essential to solve the national retirement crisis."