Putting Rudolph Back on the Air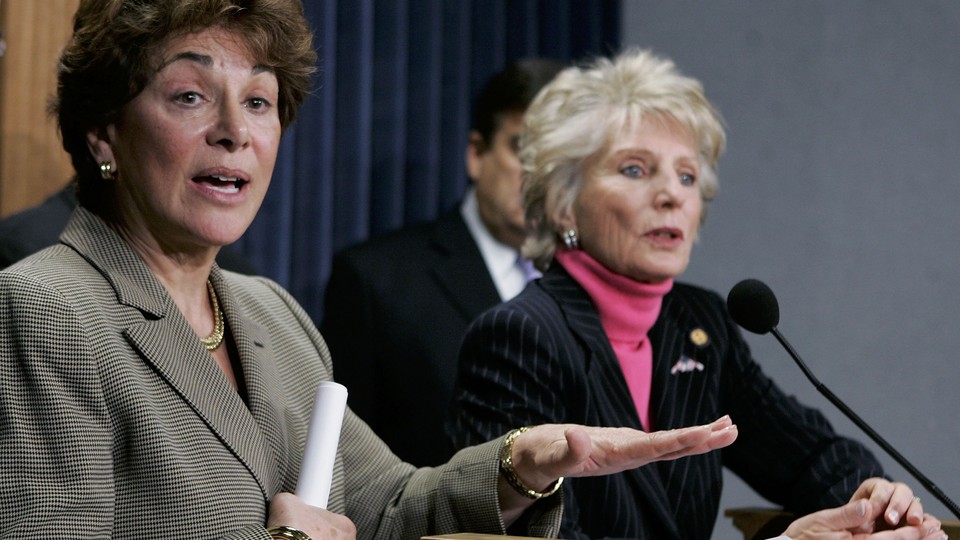 If TV blackouts are costing you your chance to watch Miracle on 34th Street, Rep. Anna Eshoo thinks you'll like her latest bill. Not to be outdone, Rep. Steve Scalise, R-La., is offering his own plan to end blackouts.
The Video CHOICE Act, introduced Thursday by California Democrats Eshoo and Rep. Zoe Lofgren, aims to reform retransmission consent policy — which has been a subject of heated discussion between broadcasters and pay TV providers. Scalise's bill, also making its debut Thursday, would eliminate retransmission consent altogether.
Currently, cable and satellite companies are required to negotiate periodically with broadcast affiliates to determine how much they will pay to carry their programming. When the sides can't agree on pricing, the provider loses the station and its subscribers get left in the dark.
Broadcasters say most blackouts are caused by pay TV providers unwilling to pay a fair price. Cable and satellite companies say the broadcasters are jacking up fees and reform is needed.
For example, many DISH Network subscribers in Montana won't be able to watch NBC's Christmas Eve broadcast of It's A Wonderful Life unless Bonten Media Group resolves its dispute with the provider.
Eshoo says her bill would change that. It would give the Federal Communications Commission the ability to keep stations on the air even if negotiations are stalled. The bill would also allow providers to offer cable channels without forcing customers to subscribe to broadcast packages as well.
"My bill would put an end to broadcast television blackouts and ensure consumers aren't held hostage by a dispute they have no control over," Eshoo said in a release. She also said she would work with Scalise on addressing broadcast policies.
The National Association of Broadcasters quickly voiced its opposition. "Clearly, these two pieces of legislation are utterly inconsistent with each other, and we find it sad that pay TV companies who built their broadband, voice and video businesses on the backs of local TV signals now balk at the notion of paying a fair market rate for the most-watched programming on television," the group said in a release.
On the other side of the issue, a coalition of pay TV providers hailed both members' efforts. "[Both bills] would reform the current video market and protect consumers," said a statement from the American Television Alliance. "While the bills reflect different approaches to reform, they show the ever-growing bipartisan support for immediate action to fix retransmission consent."