Podesta to Sidestep Keystone Decision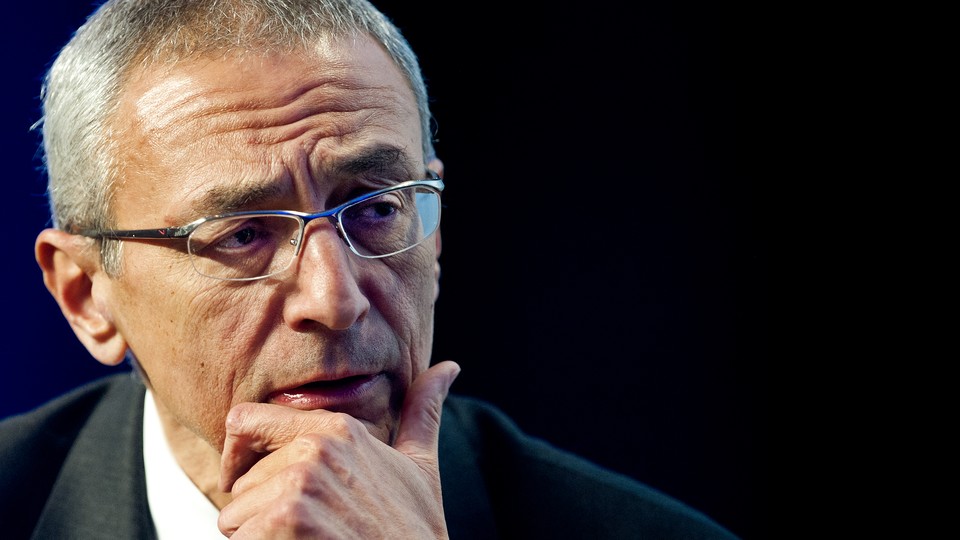 John Podesta won't play a role in determining the fate of the Keystone XL pipeline — at least not an active one.
When news broke on Tuesday that Podesta, who has long been a staunch opponent of the pipeline, which would carry crude from Alberta's oil sands to Gulf Coast refineries, was moving to the White House to serve as an adviser to the president on energy and climate change issues, it raised a few eyebrows.
"It creates a concern," Sen. John Hoeven, R-N.D., a supporter of the pipeline, told National Journal in the Capitol on Tuesday, referring to Podesta's potential to sway a decision on the project.
But according to a White House aide, Podesta, who founded the left-leaning think tank the Center for American Progress, has asked not to be involved in a final determination to approve or reject the pipeline.
"In discussions with Denis [McDonough, the White House Chief of Staff], John suggested that he not work on the Keystone pipeline issue, in review at the State Department, given that the review is far along in the process and John's views on this are well known. Denis agreed that was the best course of action," the aide said.
The news was first reported by The New Yorker.
---
Ben Geman contributed to this article