Pathways to Nowhere for Georgia's Undocumented
Georgia students without papers must pay out-of-state tuition and are barred from attending some of the state's top colleges.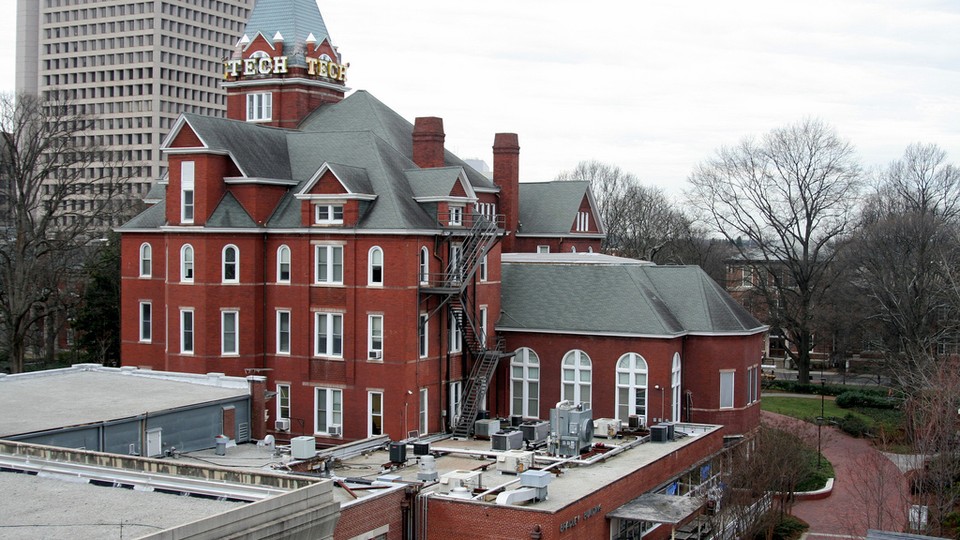 Some students who graduate from Dalton High School are forbidden, under state law, from attending Georgia's five most selective universities. They must pay out-of-state tuition at all state colleges. On top of that, they're ineligible for state and federal financial aid and federal student loans. These young people may also find it hard to pay their way through college: They're forbidden from getting a driver's license, obtaining a work permit, or starting their own business.
Undocumented students may make up about 8 percent of Dalton High's student body, former Principal Debbie Freeman estimates. No matter how well the school tries to prepare all students for the future, some graduates find they have few options after 12th grade.
"We do have students who leave us that are undocumented, who are highly qualified to enter four-year universities. Some of them have been our very best students," Principal Steve Bartoo says. Many of those students can't afford a four-year school without financial aid. They end up working part time to scrape together money for a community-college degree instead.
Many young people in Georgia face the same barriers. As of August, 17,964 Georgia residents had applied for Deferred Action, the federal program that allows some people brought to the U.S. as children to obtain temporary work permits. The state ranks eighth in the number of such applications.
While approval for Deferred Action makes it easier for students to find work (and get a state driver's license), it doesn't make college any more affordable. Currently, some Deferred Action recipients are suing the Georgia Board of Regents, asking that they be allowed to pay in-state tuition. Some professors at the University of Georgia are voluntarily holding classes for undocumented students.
There isn't much high schools can do, other than advise undocumented students to apply to private colleges that offer financial aid, or to head out of state for school. "We also know what states would allow them to go to college, and we tell them, 'It would be wise of you to think about how can you move here, and establish residency and then go to school, and then come back to Dalton,' " Freeman says. Sixteen states currently allow undocumented students to pay in-state tuition, according to the National Conference of State Legislatures.
The Georgia Board of Regents banned undocumented students from the state's most selective institutions to free space for legal residents. In truth, the ban didn't open that much space: In 2010, just 27 undocumented students were enrolled in the top five state universities. Less than 0.2 percent of students in all state higher-education institutions were undocumented at that time.
Few undocumented students currently decide to pursue higher education in Georgia. It's worth asking what it would mean for Georgia's economy if undocumented residents — perhaps 7 percent of the state workforce, according to the Pew Hispanic Center — found it easier to further their education there. Georgia wants to get every child on the path to a career, but some students find their paths blocked.