Oil Shipments Through KXL's Southern Leg Begin Next Month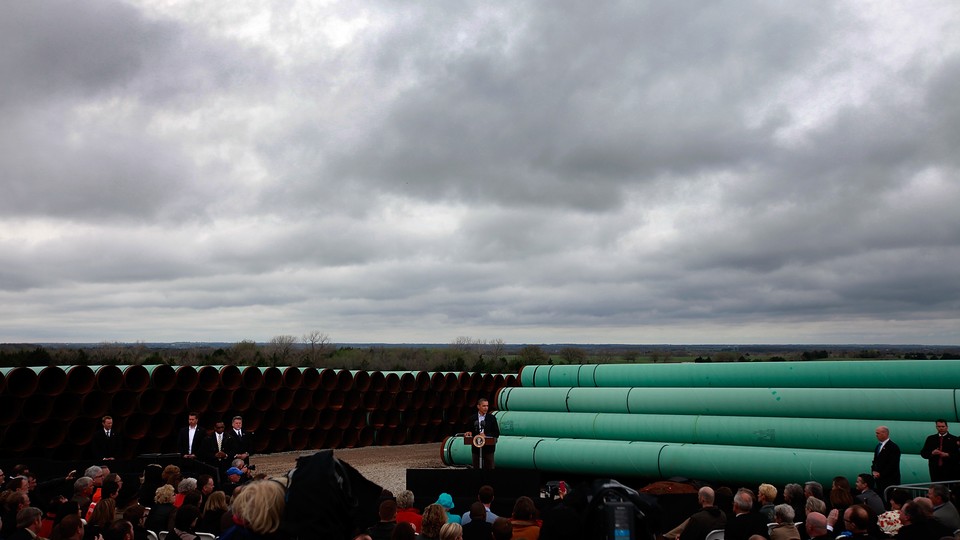 TransCanada, the company with plans to build the northern extension of the Keystone XL pipeline crossing into Canada, announced Tuesday it will begin oil shipments through the southern leg of the pipeline toward the end of next month, according to Fuel Fix.
The northern leg of the pipeline requires a presidential permit to be completed and is currently pending review at the State Department. The southern leg, however, has already been constructed and runs from Cushing, Okla., to Nederland, Texas.
"This is another important milestone for TransCanada, our shippers, and the refiners on the U.S. Gulf Coast who have been waiting for this product to arrive," TransCanada spokesman Shawn Howard commented. "Providing this notice gives our customers time to ensure that they have the appropriate volumes of oil to move into our system when the pipeline is ready to go into full commercial operation."