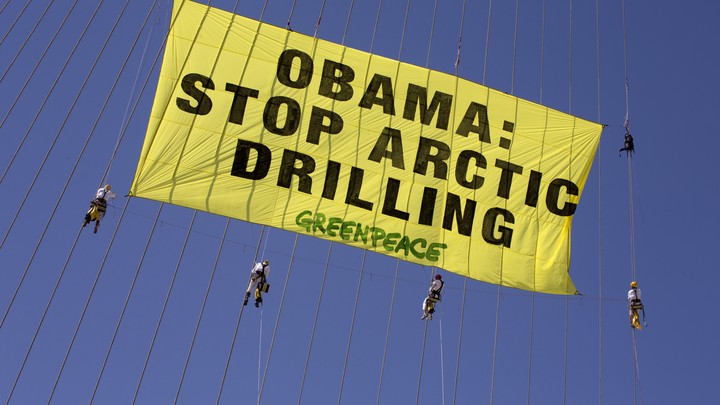 Oil industry groups broadsided President Obama's plan to allow only limited Arctic drilling, Fuel Fix reports, saying it will discourage oil companies from pursuing drilling rights in the planned 2016 auction.
The Obama administration has put forth a "targeted leasing" approach for the Chukchi Sea, allowing development only in areas with lower environmental risks. But oil groups say drillers should be able to "consider the entire geological basin rather than a small portion of it."
The Alaska Oil and Gas Association added its own dissent. "Traditionally, targeted leasing has been a methodology [the ocean energy bureau] has employed in low-interest areas," the group said. "The U.S. Arctic is not an area lacking in interest."
American Petroleum Institute and the National Ocean Industries Association are among the groups opposing the move. Environmentalists haven't given Obama's plan a warm response either, calling for the whole area to be off-limits for drilling.
We want to hear what you think about this article. Submit a letter to the editor or write to letters@theatlantic.com.
Alex Brown
is a Congressional correspondent at
National Journal.