Obamacare Site Gets a New Repairman
Microsoft's Kurt DelBene takes over for Jeffrey Zients.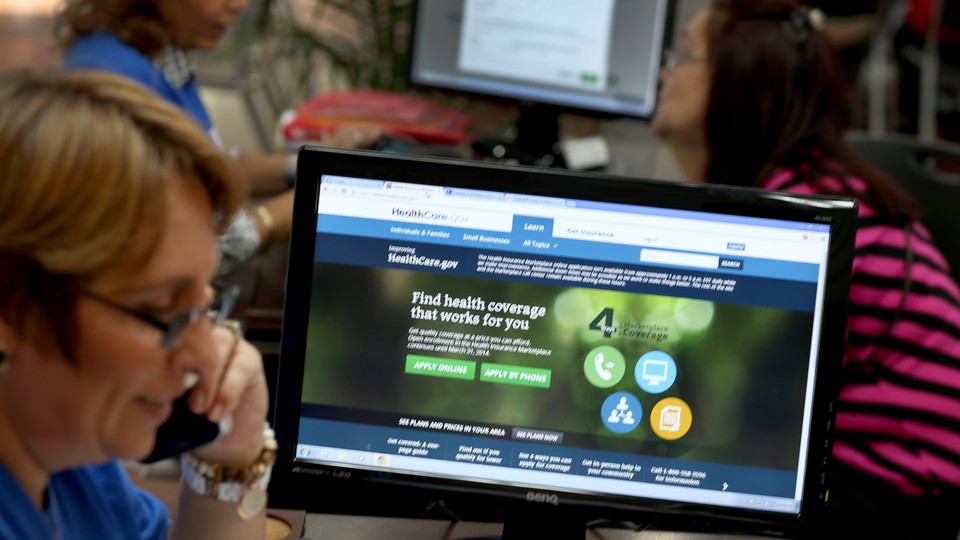 A Microsoft official will take over as the point person for repairing HealthCare.gov, replacing Jeffrey Zients to see the site through to the end of the open-enrollment period.
Kurt DelBene, most recently the president of Microsoft's Office division, will serve as a senior adviser to Health and Human Services Secretary Kathleen Sebelius, coordinating the various offices and government contractors that have scrambled to repair Obamacare's main enrollment site in the wake of its disastrous launch in October.
DelBene will replace Zients, who has won praise from Democrats and the insurance industry for turning around HealthCare.gov. Zients's appointment to lead the repair effort was always temporary — he is slated to take over as director of the National Economic Council early next year.
DelBene has agreed to stay on the job at least thorough the first half of next year, Sebelius said, meaning he'll be on board through March, when the Obamacare enrollment period is scheduled to end.
"First, Kurt will provide management expertise, operations oversight, and critical advice on additional enrollment channels, field operations, marketing and communications. The President and I believe strongly in having one person, with strong experience and expertise in management and execution, who is thinking 24/7 about HealthCare.gov," Sebelius said in a blog post.
The initial lack of a single point person was one of the biggest criticisms of the site when it launched. In addition to Zients's role in the administration, HHS has designated QSSI, a subsidiary of United Healthcare, as the lead contractor, coordinating dozens of programs built and maintained by various companies.
"Second, Kurt will execute the plan in place, so that we can ensure the site's performance is strong through the close of open enrollment on March 31, 2014," Sebelius said. "This will include a focus on increasing system stability, redundancy and capacity, and building on improvements to the user interface, while continuing to prioritize security and privacy issues in line with industry best practices."
Since the end of November, HealthCare.gov has been relatively stable and has worked well for "the vast majority of users" — the standard Zients set when he took over the repair effort. Problems still remain with the site's transmissions to states and insurance companies, though those areas have improved significantly since October.