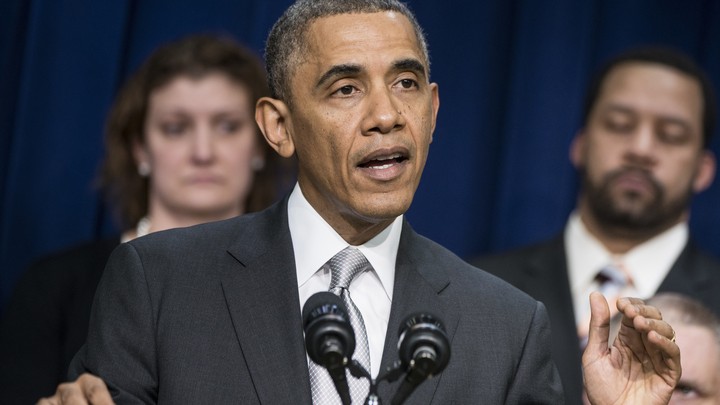 Since October, the president and the administration have admitted much blame for HealthCare.Gov, walking a long rhetorical line away from simply blaming the sputtering launch on too much traffic.
Today, in the face of the Dec. 23 deadline to sign up for January enrollment, the president assured that "now ... the website is working for the vast majority of people." But, he says he's learned a lesson in not making wild promises.
Do not let the initial problems with the website discourage you because it's working better now and it's just going to keep on working better over time. Every day I check to make sure that it's working better. And we've learned not to make wild promises about how perfectly smooth it's going to be at all time, but if you really want health insurance through the marketplaces, you're going to be able to get on.
Since the launch of the site, the president has been careful to tout the benefits of the law over the practicalities of using it. The refrain we'll continue to hear: The law is bigger than a website.
We want to hear what you think about this article. Submit a letter to the editor or write to letters@theatlantic.com.
Brian Resnick
is a former staff correspondent at
National Journal
and a former producer of
The Atlantic
's National channel.