North Dakota Oil Production Hits Record High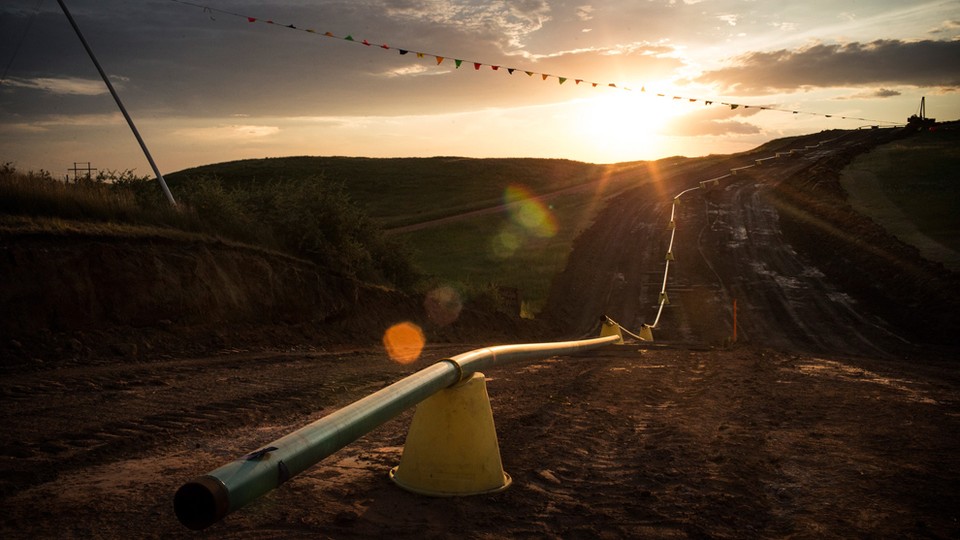 Oil output in North Dakota reached a record high for the state in October, with production rising to just over 941,000 barrels per day, according to data released by the North Dakota Department of Mineral Resources.
Natural-gas output also climbed to a high of slightly more than 1.07 billion cubic feet per day.
"We set a new production record again in October and had a well-record both in oil and natural gas," Lynn Helms, the department director, said during a press call Friday.
Helms noted, however, that the uptick in production from September to October, which registered as an increase of approximately 8,600 barrels per day, was less than expected.
"It was maybe a little bit lackluster in terms of the production increase, less than what we would have maybe anticipated for the amount of drilling and well-completion going on out there," he said.
Heavy rains in North Dakota's McKenzie County leading to road closures that lasted several days were to blame for tepid production gains, Helms said, estimating that output would likely have been 10,000 to 15,000 barrels a day higher in dry weather.
When asked when he expects the state to hit the production threshold of 1 million barrels of crude per day, Helms said that will likely happen early next year as state officials have previously estimated.
"We've always been predicting that that would come early next year so even with what happened in October ... all it does is postpone it. It doesn't mean we're not going to get there," he said.
The surge of production in North Dakota's oil patch has been a major driver of increased domestic crude output overall. And earlier this month, the Energy Information Administration released data indicating that U.S. crude production recently reached a 25-year high.
The Census Bureau also released data this week showing that many counties in North Dakota have seen household incomes rise at a much faster pace in recent years than most counties across the country.