Most Americans Want Tougher Food-Stamp Requirements
National Journal poll finds two in three people think the biggest problems with the program are waste, fraud, and abuse.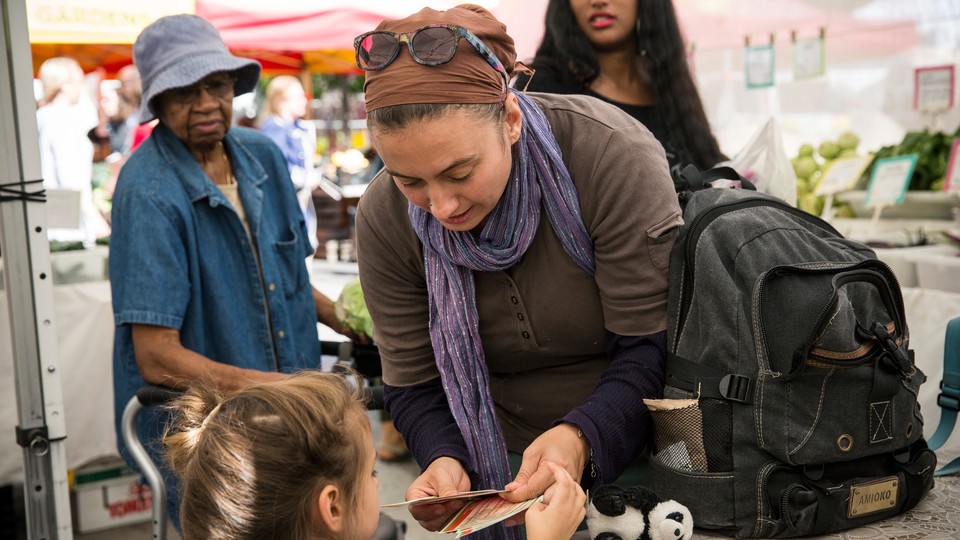 Driven by a strong sense the food-stamp program is rife with abuse, two-thirds of Americans say they want to make it harder for people to receive assistance by requiring recipients to be drug-free and looking for work.
A National Journal poll found broad support for tightened eligibility. Even Democrats, traditionally resistant to limiting access to social-welfare programs, are split: 45 percent of them support the change while 49 percent do not.
The results suggest that the country welcomes Republican efforts to cut and reform the Supplemental Nutrition Assistance Program, a rarity for a party at odds with public opinion on issues like gun control, entitlement reform, and immigration. Democrats' opposition, meanwhile, shows they're squarely out of step with the public.
Respondents were asked how they felt about changes to the food-stamp program like tightening eligibility, limiting how long beneficiaries can collect, increasing work requirements, and administering drug tests. They were told the Congressional Budget Office estimated such changes would reduce its rolls by 4 million people.
If the predicted removal of that many people failed to change minds, it's because the public thinks many beneficiaries don't deserve the benefits they record. Asked what the biggest problem with food stamps was, 66 percent of people said there was "too much waste, fraud, and abuse" — by far the most popular of the five options listed.
Another 12 percent said too many people were eligible to receive assistance.
Only 6 percent of respondents said too few were on the program, while 9 percent said the benefits were too small.
National Journal poll showing almost all parties in support of new rules for the nation's food-stamp program; however, Democrats' views are split down the middle. (Stephanie Stamm)Even 57 percent of Democrats listed waste as the program's biggest liability. A plurality — 47 percent — of African-Americans did the same.
Food-stamp usage has ballooned since the Great Recession, from 32 million to 47 million. The public is relatively split on whether this surge is because of loose eligibility requirements or the slow pace of the economic recovery — 23 percent blame eligibility standards while 34 percent say the economy is the culprit. A plurality, 41 percent, say both are to blame.
That's a 22-point shift from the same survey taken in early June: Then, only 12 percent blamed loose eligibility requirements while 45 percent fingered the slow economic recovery.
The poll was conducted by landline and cell-phone interviews with a nationally representative sample of 1,000 adults by Princeton Survey Research Associates International from Dec. 12-15. The margin of error is plus or minus 3.6 percentage points.