Making the Business Case for Racial Equity
By closing the earnings gap through higher productivity, GDP would climb by $1.9 trillion, the author's research shows.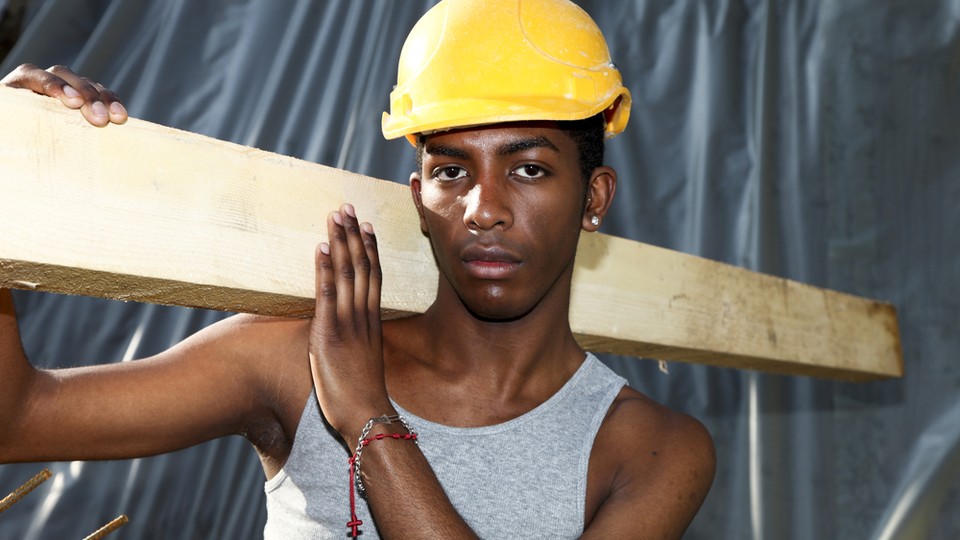 Moving toward racial equity is not only a matter of social justice; it could play a significant role in the nation's economic growth and fiscal outlook. As summarized in the new brief, "The Business Case for Racial Equity," initial research on economic impacts of racial inequities in the U.S. reveals trillions of dollars in lost earnings, avoidable public expenditures, and lost economic output.
Ani Turner is deputy director for the Center for Sustainable Health Spending, which is part of Altarum Institute. (Courtesy photo)Reducing barriers to opportunity for minorities will become even more critical given demographic shifts that are already underway. According to the U.S. Census Bureau, children will be "majority minority" by 2018, and, overall, people of color will surpass 50 percent of the population by 2043.
Racism in the U.S. has left a legacy of inequities in areas that impact achievement and quality of life. Opportunities that were denied to racial and ethnic minorities at critical points in the nation's history have led to the disadvantaged circumstances that many children of color are born into today. While significant progress has been made in eliminating legal discrimination, inequities by race and ethnicity remain imbedded in societal institutions and manifested in lending practices, hiring practices, law enforcement and sentencing, and other policies. Internal biases carried by both whites and minorities continue to subtly but powerfully influence how we view ourselves and each other.
Reducing racial inequities and removing barriers to opportunity will promote a healthier, better educated, more diverse workforce, and more purchasing power for the growing minority share of the population. Today, earnings per person for people of color, adjusted for age and sex, are 30 percent below those of non-Hispanic whites. The full set of causes for this gap is unknown, but earnings potential is clearly affected by documented inequities in health, education, incarceration rates, and employment — all areas that can be influenced by targeted policies and programs.
Altarum Institute studied the impact of closing the minority earnings gap and found that if the average incomes of minority men and women at each age rose to the average incomes of whites, total U.S. earnings would increase by 12 percent, representing nearly $1 trillion. By closing the earnings gap through higher productivity, gross domestic product would increase by $1.9 trillion today. The earnings gain would translate into $180 billion in additional corporate profits, $290 billion in additional federal tax revenues, and a potential reduction in the federal deficit of $350 billion.
When projected to 2030 and 2050, the results are even more startling. Minorities make up 37 percent of the working-age population now, but they are projected to grow to 46 percent by 2030 and 55 percent by 2050. Closing the earnings gap by 2030 would increase GDP by 16 percent, or more than $5 trillion a year. Federal tax revenues would increase by over $1 trillion and corporate profits would increase by $450 billion.
By 2050, closing the minority earnings gap would increase GDP by 20 percent. This is roughly the size of the entire federal budget, and a higher percentage than all U.S. health care expenditures.
These figures are rough estimates and represent upper bounds on potential economic benefits. They do not incorporate the cost of investments required to close the earnings gap. But they illustrate that even modest progress toward eliminating racial inequities could produce significant economic benefits. Similar research by McKinsey & Company, the Center for American Progress, the National Urban League Policy Institute, and the Urban Institute has estimated economic impacts in the billions of dollars associated with gaps between whites and minorities in education, earnings, and health in the U.S.
History has shown that reducing barriers to opportunity can lead to greater economy-wide growth. An analysis by economists at the University of Chicago and Stanford University showed that reductions in occupational barriers facing blacks and women between 1960 and 2008 in the U.S. could explain 15 percent to 20 percent of the aggregate growth in output per worker over this period. Our success today in continuing to reduce barriers to opportunity will help drive the level of economic growth we are able to achieve over the next 50 years.
Programs such as the W.K. Kellogg Foundation's America Healing initiative are working to promote racial healing and address racial inequity in communities across the country, so that all children have the promising future that they deserve. In the coming decades, it is today's younger generation who will drive economic growth, whose tax contributions will support social insurance programs for the elderly and other services, whose purchasing power will determine the demand for goods and services, who will serve in our armed forces, and who will act as caregivers to an aging population. The majority of this generation will be children of color, many of whom will face the legacy effects of past racism and ongoing inequities of structural racism and implicit biases. The ability of these children to succeed will shape our shared future.
The Next America welcomes op-ed pieces that explore the political, economic and social impacts of the profound racial and cultural changes facing our nation. Email us.