Know Who Else Is Ready for Hillary? Republicans
Democrats adore Clinton, but the deep dislike for her on the other side of the aisle means 2016 could be one of the most polarizing presidential contests ever.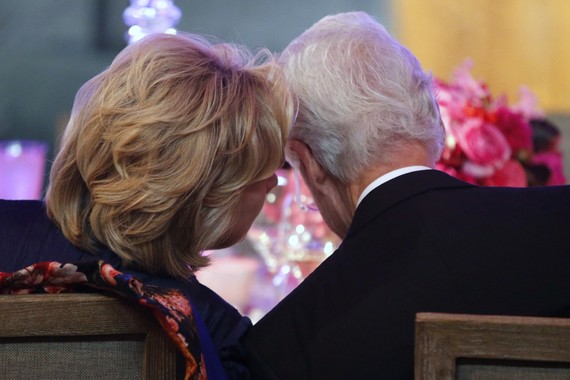 Ready for Hillary, a super PAC, is getting the infrastructure for a potential 2016 Hillary Clinton bid prepared in the eventuality that she makes a second try for the presidential nomination. But as adored as she is within the Democratic Party, she continues to rankle the other side deeply. That was the case in 2007-2008, and it will be the case again if she again runs—especially in the kick-off caucus state of Iowa.
The Des Moines Register reported the results of its first Iowa poll over the weekend, and they show that Clinton remains a highly polarizing figure:
... the overwhelming affinity Iowa Democrats have for Hillary Clinton, with 89 percent saying they have a positive opinion of her. Just 7 percent of voting-age Democrats have a negative impression the former U.S. secretary of state and U.S. senator from New York.

"Clinton's score is eye-popping and shows she is viewed more favorably than any Democrat or Republican by a big margin," said Jeff Link, an Iowa Democratic operative.

But the poll brings to light another reality: Clinton would likely face a firestorm of opposition from Republicans in Iowa if she runs for president again—a majority of Republicans, 59 percent, have a "very unfavorable" view of her, the most negative rating possible. "That's a monster number," pollster J. Ann Selzer said. "Were she to be nominated, there would be a resurgence of this 'we hate Hillary' faction that has been dormant."
When it comes to her position within the party, Clinton is one of the strongest non-incumbents ever. But she would likely be among the most polarizing nominees ever, too.