Kerry Returns to Mekong Delta to Battle Climate Change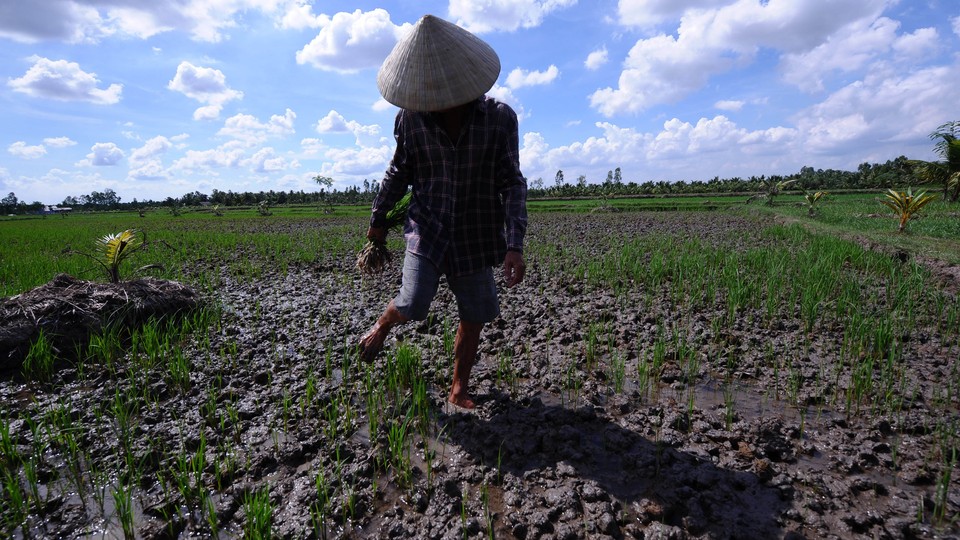 Secretary of State and Vietnam War veteran John Kerry was back in Vietnam's Mekong Delta on Sunday to vow cooperation on climate change and warn China about the environmental effects of building dams upriver.
Kerry spoke in personal terms about his history in the Mekong River region — where he commanded a gunboat over four decades ago — while warning of imperiled fisheries and rising seas dumping more salt water into the "rice basket of the world."
"It is obviously amazing for me to be here today. Decades ago, on these very waters, I was one of many who witnessed the difficult period in our shared history," Kerry said in remarks during his visit to the Ca Mau province in Mekong River delta, according to a State Department transcript.
He added that "now we are talking about the future" and what climate change means for a region where "millions of people work, live and supply food for millions of other people around the world."
"The entire planet is impacted by what happens here. This is one of the two or three most potentially impacted areas in the world with respect to the effects of climate change," Kerry said.
He touted U.S. collaboration with Vietnam on environmental protection and green energy in the region.
Kerry announced that the U.S. is providing an initial $17 million through USAID's Vietnam Forest and Deltas Program to help communities "reverse environmental degradation" and adapt to climate change.
Kerry also found time to warn China about Mekong River dam projects that could damage regions downstream, noting it's "vital that we avoid dramatic changes" in water flow and sediment levels.
China has built a number of dams and is planning more, and Chinese companies are involved in projects in the other nations along the river.
"There are several countries that get the waters of the Mekong before Vietnam, but they all share the benefits of these important waters," Kerry said.
"And no one country has a right to deprive another country of the livelihood and the ecosystem and its capacity for life itself that comes with that river. That river is a global asset, a treasure that belongs to the region," he said.
Kerry's speech is part of a wider diplomatic visit to Southeast Asia.