Junior Senators: So Hot Right Now
In a chamber that fetishizes seniority and experience, whippersnappers are suddenly grabbing the spotlight.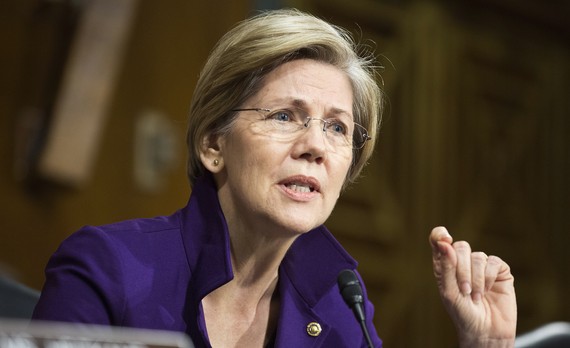 Old age isn't what it used to be.
On both sides of the U.S. Capitol, seniority, once prized, has lost some luster. In the House, the increasing weakness of committee chairs and the elimination of earmarks mean wizened veterans no longer wield the same influence. With its slow pace, long tenures, and hallowed traditions, the Senate—erstwhile home of Robert Byrd, Strom Thurmond, Ted Kennedy, and Ted Stevens—has treasured length of service even more. Newcomers were expected to keep their heads down and their voices low until they learned the rules and earned the right to speak up.
But does it matter anymore? Look at the news today and you can see junior senators from across the country dominating political news.
Start in Massachusetts. By all rights, the Bay State ought to be reeling politically: In short order, it lost Senators Ted Kennedy (deceased after 46 years and nine months of service) and John Kerry (a brief 28 years of service, after which he decamped to become secretary of state). Now the state's senior senator has less than 12 months of experience. Yet she also happens to be one of the hottest properties in her party: Elizabeth Warren is the most buzzed-about Democrat not named Barack Obama or Hillary Clinton. She's viewed as the avatar of a new progressive era and a potential presidential candidate, and for the last week or so, she's been at the center of a internecine fight between moderate and liberal Democrats. Ed Markey (first day in the Senate: July 16, 2013) doesn't have that kind of influence, but he's in the news too, with a big proposal to curb law-enforcement officials' collection of "tower dumps," huge trawls of cellphone data.
By now everyone knows Ted Cruz has no intention of quietly working his way up through the Senate ranks. The latest feather in his cap: The Texan is the only senator and one of only two Republicans in the 23-member congressional delegation to South Africa for Nelson Mandela's memorial services.
Meanwhile, the New Yorker has just published a big profile of Senator Kirsten Gillibrand of New York—the second national magazine story on her in the last two months, following Ben Terris's article in National Journal. It's no easy task getting attention behind the Empire State's senior senator, who in addition to being famously media-friendly is the Senate's No. 3 Democrat, but Gillibrand has won praise for her dogged pursuit of reforms to the military's handling of sexual assault.
And on Tuesday, the Senate is slated to vote on the nomination of Patricia Millett to the U.S. Circuit Court for D.C. That vote wouldn't be happening if the Senate hadn't made a sweeping change to procedural rules last month—a change that freshman Democrats Jeff Merkley and Tom Udall had long demanded, and which aging members of the caucus opposed.
They say you're only as old as you feel. But perhaps in the Senate these days, it's the reverse: You're only as junior as you feel.