It's Beginning to Look a Lot Like Fiscal Bliss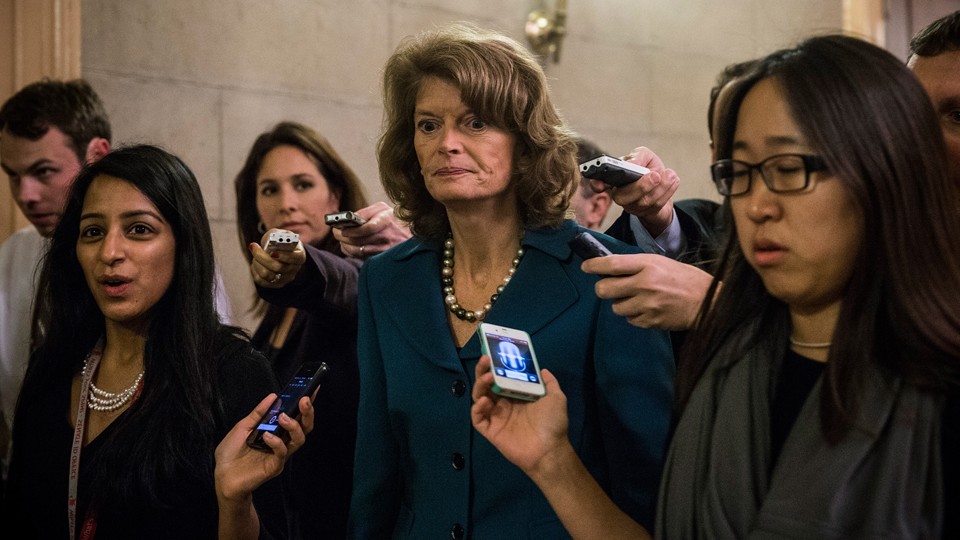 After passing the House last Thursday with the support of a majority of Republicans, the budget deal crafted by Sen. Patty Murray and Rep. Paul Ryan is poised to clear its biggest hurdle with ease on Tuesday.
The bill is slated to come up for a cloture vote in the Senate and seems assured of getting the 60 votes needed to advance to a final vote on Wednesday, allowing lawmakers to enjoy the holidays without another potential government shutdown looming when they return in January.
Despite concerns about some aspects of the bill, at least eight Republican senators plan to vote with Democrats in favor of invoking cloture on Tuesday, setting up the measure for final passage when just a simple majority will be needed.
Republican Sens. John McCain and Jeff Flake of Arizona, Richard Burr of North Carolina, Susan Collins of Maine, Ron Johnson of Wisconsin, Johnny Isakson and Saxby Chambliss of Georgia, and Orrin Hatch of Utah have all said that they will vote for cloture, while Sen. Lisa Murkowski of Alaska told National Journal Daily that she is a likely yes vote.
Sens. Lamar Alexander and Bob Corker of Tennessee, as well as Mike Johanns of Nebraska, have yet to state publicly whether they will vote for cloture, but all three have indicated their openness to supporting the measure as well.
Even Republicans skeptical of eliminating the Budget Control Act's spending caps in exchange for new discretionary spending argue that supporting the bill would prevent a shutdown in January and give some fiscal clarity to businesses and individuals heading into the New Year.
"This is a limited agreement that prevents government shutdowns through fiscal year 2015 that would hurt economic growth and new job creation.... Although I disagree with a number of provisions in the bill, on balance the good outweighs the bad. As long as the Senate does nothing to worsen the bill, I intend to support it," Johnson said in a statement.
Murkowski put it more plainly: "I don't like the deal, but it's a deal."
Even if Democrats lose a few votes — a minor possibility — cloture will be invoked, setting up a likely final vote on Wednesday.
While several of the Republicans who plan to vote for cloture on Tuesday will not support the final bill, so far not one Democrat has come out publicly against it. Sen. Kay Hagan of North Carolina, who's in a contentious reelection fight, said she will vote for cloture but was still reviewing the underlying legislation.
Sens. Tom Harkin, D-Iowa, and Bernie Sanders, I-Vt., are expressing reservations about the bill because it fails to extend long-term unemployment benefits, which will expire on Dec. 28.
"I'm really upset that they did not include money for an extension of unemployment-insurance compensation.... That to me is one area that just really bothers me, and I'm going to evaluate whether I can even vote for it," Harkin said last week.
Neither senator has yet said whether they oppose the bill, but they could follow in the footsteps of their House colleagues and vote against cloture. Last week, every House Democrat voted against the House rule to advance the budget bill in order to register a protest against Republicans' refusal to include the unemployment extension.
But the vast majority of Senate Democrats plan to stick with their caucus and support both the cloture vote and the final bill. Even Sens. Mark Pryor of Arkansas, Mark Begich of Alaska, and Mary Landrieu of Louisiana — all of whom are caught up in difficult reelection races next year — plan to vote for the bill. Pryor's vote is particularly notable as he is perhaps the most vulnerable Democrat up for reelection in 2014, facing Republican Rep. Tom Cotton, who opposed the budget bill in the House on Thursday.
Barring any unforeseen shifts, the bill will go to President Obama for his signature later this week, marking the first full budget enacted since 1997.