Is Congress Turning Off Your Televangelist?
Christian broadcasters speak out against a new measure from Rep. Steve Scalise.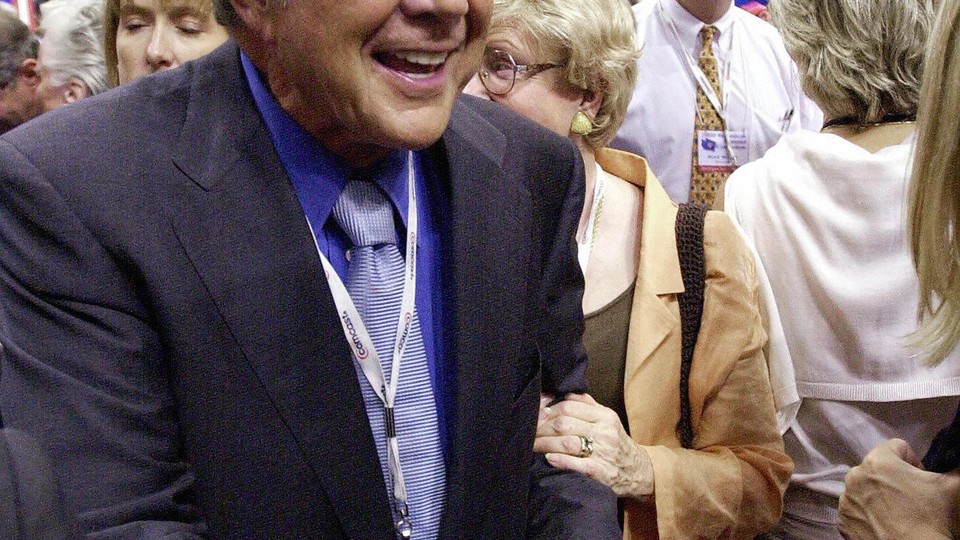 Congress is trying to take televangelists from your televisions.
That's the argument from faith-based broadcasters who are pushing to preserve the nation's "must-carry" rules. The rules, which date back to 1992, require cable and satellite companies to pick up local broadcast affiliates — even the small, less popular stations.
Rep. Steve Scalise, R-La., is pushing legislation to scrap those rules as part of a broader effort to deregulate the airways. Online video and expansive satellite lineups have given consumers so many options that the government no longer needs to decide who carries what, Scalise said.
But local broadcasters say they provide a public good, and therefore providers should be barred from dropping them in favor of potentially more lucrative outside programming.
And that's where televangelists come in. By and large, their sermons aren't carried by major networks, making them more vulnerable if providers are suddenly relieved of their mandate to carry local programming. Under Scalise's bill, if DISH Network decides another channel can bring in more money than local Christian network affiliates, it's under no obligation to keep bringing viewers their daily dose of Pat Robertson.
The bill "would be a significant detriment to a number of Christian TV stations and the viewers who rely on them for spiritual guidance," said National Religious Broadcasters President Dr. Jerry Johnson. "These long-standing carriage rules ensure that viewers can access the important and edifying programming their local Christian broadcasters offer free-of-charge."
Still, there seems to be some confusion about which broadcasters would be affected by the measure. Stephen Bell, Scalise's communications director, said that "noncommercial" broadcasters would get to keep their must-carry protections, but he would not specify if networks such as CBN, Trinity Broadcasting Network, and Eternal Word Television Network would qualify for that exemption.
NRB's vice president of government relations, Aaron Mercer, could only offer that "there are religious stations that fall into both categories." Must-carry rules mostly apply to smaller stations; affiliates of big networks often waive their carriage guarantees in order to negotiate payments for their broadcasts. But for many religious stations that don't have the bargaining power of popular prime-time programming, must-carry is their ticket into many of their viewers' homes.
{{ BIZOBJ (video: 4627) }}