Insisting Jesus Was White Is Bad History and Bad Theology
In trying to police his depiction, Megyn Kelly is wrong on both the facts and the essential universality of the Christian message.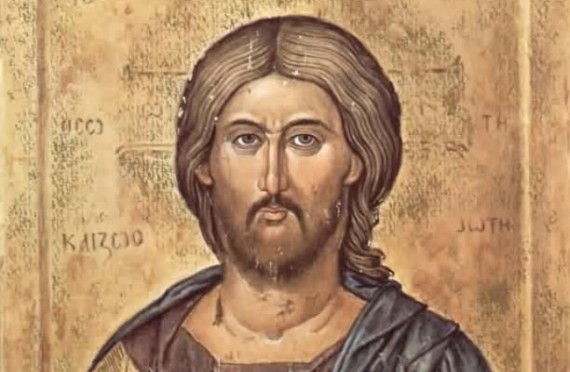 Fox News television host Megyn Kelly told viewers on her December 11 broadcast that Jesus and Santa are both white men.
"Just because it makes you feel uncomfortable doesn't mean it has to change," Kelly said. "Jesus was a white man, too. It's like we have, he's a historical figure that's a verifiable fact, as is Santa, I just want kids to know that. How do you revise it in the middle of the legacy in the story and change Santa from white to black?"
Setting aside the ridiculousness of creating rigidly racial depictions of a fictitious character that does not actually exist—sorry, kids—like Santa, Kelly has made a more serious error about Jesus. The scholarly consensus is actually that Jesus was, like most first-century Jews, probably a dark-skinned man. If he were taking the red-eye flight from San Francisco to New York today, Jesus might be profiled for additional security screening by TSA.
The myth of a white Jesus is one with deep roots throughout Christian history. As early as the Middle Ages and particularly during the Renaissance, popular Western artists depicted Jesus as a white man, often with blue eyes and blondish hair. Perhaps fueled by some Biblical verses correlating lightness with purity and righteousness and darkness with sin and evil, these images sought to craft a sterile Son of God.
The only problem was that the representations were historically inaccurate.
Modern Western Christians have carried these images over into their own depictions of Jesus. Pick up a one of those bright blue "Bible Story" books in a Sunday School classroom and you'll find white Jesus waiting for you, rosy cheeks and all. Or you could survey the light-skinned Jesus in any number of modern TV or film portrayals, including History Channel's hit series The Bible.