'Immigration Problems Only Get Worse'
An Intel immigration executive challenges Congress in 2014: "Address these problems now or maintain a broken system that fails to meet the needs of anyone."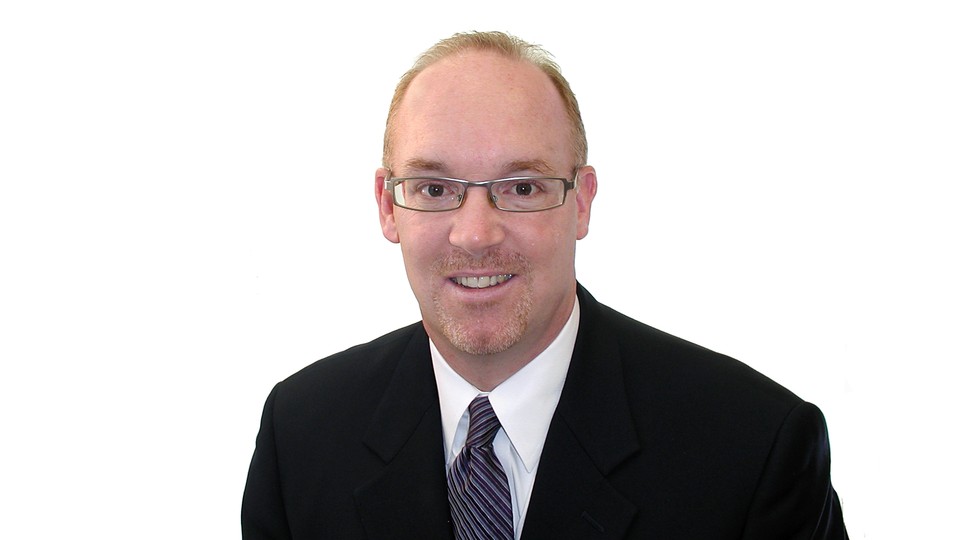 As the first session of the 113th Congress winds to a close, it is clear the House of Representatives will not vote on immigration legislation before 2014. But the practical need to fix our broken immigration system remains, the political imperative for reform is stronger than ever, and a window of opportunity exists for Congress to finalize a reform package next year.
One year ago the results of the 2012 election prompted leaders in both major political parties to take a fresh look at immigration reform.
President Obama and the Democrats discovered a renewed commitment to the issue in part because Hispanic and Asian-American voters made up a significant portion of the Democratic electorate, and immigration reform was high on their agenda. At the same time, Republicans attributed Mitt Romney's loss in part to his failure to attract minority voters and viewed immigration reform as an opportunity to build support with that constituency.
Electoral results in 2013 have produced similar evidence that immigration reform can be a potent factor in elections.  Republican Gov. Chris Christie, an immigration reform backer, was overwhelmingly reelected in New Jersey and carried nearly half the Hispanic vote in his state. But Republican Attorney General Ken Cuccinelli, who was viewed as an opponent of immigration reform, lost his race for governor of Virginia in part because he failed to attract a significant percentage of the Latino vote.
Meanwhile, a poll jointly released this fall by the Partnership for a New American Economy, Republicans for Immigration Reform, and Compete America shows that 71 percent of the American people favor immigration reform, and 54 percent say they are less likely to support a candidate who opposes reform.
While we have seen significant progress this year toward immigration reform, including passage of a comprehensive bill in the Senate, it has yet to get across the finish line.
And while we wait for reform our immigration problems only get worse.
The last major overhaul of U.S. immigration system occurred in 1986, and the laws enacted then have failed to pass the test of time. The number of people living here without documentation has grown, employers have struggled to find the workforce necessary to perform both lower- and higher-skilled jobs, and the American people lack confidence that our borders are secure.
Meanwhile, in the high-skilled arena, our ability to compete in the global marketplace is compromised. The information-technology industry struggles to find enough qualified U.S. workers to fill the key jobs necessary for continued innovation. Employees who obtain temporary visas must wait years before they can get a green card to allow them to live and work here permanently. Employers are already preparing for an expected H-1B visa lottery in April that will distribute too few visas to meet demand.
The challenge for Congress is clear: Address these problems now or maintain a broken system that fails to meet the needs of anyone.
In June, the Senate passed legislation that would make holistic reforms to the immigration system — from legal visas to illegal entry to enhanced border security measures — with the votes of two-thirds of the senators.
Intel and other employers of high-skilled workers strongly supported the legislation because it addressed our three key needs: to hire foreign-born workers when we can't find qualified U.S. workers; access to additional visas to make those talented employees long-term members of our company and our country; and to build the pipeline of U.S. workers with specialized skills through additional funding for STEM education.
The strong support for the bill in the Senate was encouraging, but it didn't mask legitimate concerns many people, particularly in the House of Representatives, have about parts of the legislation. The House pledged to pursue a different path toward reform and consider a series of piecemeal bills addressing discreet problems with the system. Five individual bills have been reported out of committees in the House, but none has yet to reach the House floor.
But that doesn't mean immigration reform is dead. House Speaker John Boehner recently hired a senior staffer to coordinate immigration policy. Rank-and-file Republican House members are increasingly expressing their view that they are ready to tackle immigration reform. And the president has expressed a willingness to work with Republicans on a piecemeal approach to reform. Even the recent budget agreement points to the possibility of bipartisan efforts moving forward.
The politics of immigration reform are always challenging, and rarely are people from different sides of the issue ready to come together to address the problem. This is one of those times. However, for the hope of immigration reform to be achieved, the House of Representatives must be ready to act when members return from their holiday break.