HHS: 'Challenges' in Avoiding Obamacare Premium Hikes
The department is looking at changes to prevent premium increases next year.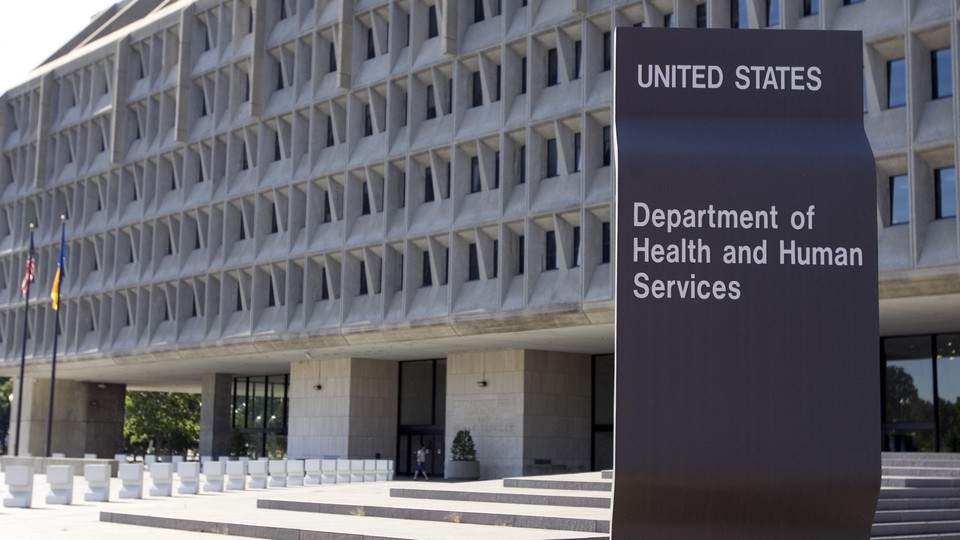 The Health and Human Services Department is looking ahead to the risk of Obamacare premium hikes in 2015, and at changes to the enrollment process that could help prevent them.
"It's not too soon to start thinking about 2015," Gary Cohen, the director of the office handling most of Obamacare implementation, told an audience of insurance industry officials on Thursday.
He's right.
Premiums in 2015 depend on enrollment in 2014, and enrollment for 2014 is off to a rough start, thanks to the technical problems with HealthCare.gov. If insurance companies end up with too few customers next year, or if their customers are sicker and more expensive than expected, they'll have to raise premiums to cover their costs.
"We recognize we're going to face some challenges for 2015," Cohen said at a conference sponsored by America's Health Insurance Plans. "We're going to need to be thinking about that and looking at ways that we can make sure that people aren't experiencing unusual rate increases as we go into 2015."
The administration has already taken one step in that direction, by delaying the deadline for insurers to file their 2015 rates. Young, healthy consumers--the ones who help keep premiums low--are expected to sign up at the last minute. So, if insurers had to set their 2015 rates before they could process young, healthy enrollees, they might have played it safe and set higher premiums.
Cohen said HHS is looking at additional steps to make the process smoother for states and insurance companies next year, including a longer window to preview plan information on the exchanges and make sure it's accurate. He also hinted vaguely at other changes designed to boost enrollment.
"There are some things we're doing now that are not quite ready to get rolled out, but there are some additional things we're doing now to make the enrollment process even easier, to make it easier for you all to bring customers to us," he told insurers. "So I'm hopeful that as some of those things get into place, that will also encourage increased numbers."
Cohen said he's hoping some of the insurance companies that stayed out of Obamacare's exchanges for 2014 will jump in for 2015, if they see enough healthy consumers are signing up.
"I think we're looking forward to additional entrants coming into the marketplaces in 2015," he said. "Obviously we will have a lot more actual knowledge of who came in, what the risk pool looked like and what the demographic characteristics of the risk pool looked like, and all of that. So I think it certainly would be possible for companies to make, in some senses, more informed choices or decisions for next year based on what our experience is this year."
New entrants would likely help keep premiums low because those companies would probably set their premiums as low as possible, hoping to pick off the youngest and healthiest consumers--which, in turn, would pressure the companies already in the market to compete with low rates of their own.
The administration said before enrollment began that it expected about 7 million people to sign up for 2014 coverage. Roughly 35 percent to 40 percent of those customers need to be young and healthy in order to avoid big premium hikes. Cohen acknowledged that HealthCare.gov's problems have put the enrollment effort far behind schedule, but he wouldn't offer a revised estimate for total enrollment.
"I'm not going to throw out any new numbers today because that would make news, and I don't have any interest in making news today. So I'm not going to vary from the 7 million we've been projecting."¦ I'm not going to say right now that we're not going to be able to meet the targets that we set for ourselves. I think we're just going to see how that goes," Cohen said.