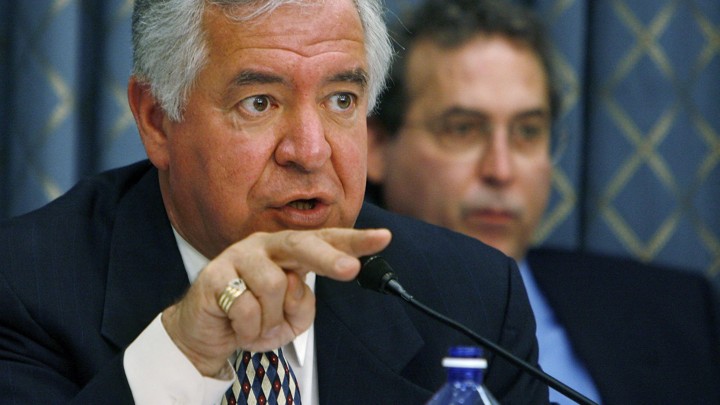 In campaign politics, it doesn't take much to tie someone to an unsavory policy position. Rep. Nick Rahall, D-W.Va., is probably wondering how he came to be labeled a carbon-tax supporter, but one group is making that claim in a new ad.
"It'll kill coal and West Virginia jobs," says the narrator of the American Energy Alliance spot. Rahall has long been a supporter of the coal industry, but that's not enough for some. This spring, he voted for the House Progressive Caucus budget resolution, reports E&E (requires subscription). The resolution itself made no mention of the carbon tax, and Rahall said he knew of no such provision. But supporting documents said the revenue levels set in the Democratic budget would be paid for in part by the carbon tax.
Rahall voted against cap-and-trade in 2009, and said he opposes a carbon tax. But that's not stopping his opponents, who will likely sieze on any opportunity to put daylight between Rahall and the coal industry.
We want to hear what you think about this article. Submit a letter to the editor or write to letters@theatlantic.com.
Alex Brown
is a Congressional correspondent at
National Journal.